On the morning of the 29th April, approximately 15 members of the Findhorn Hinterland Trust Work Party met up at the Conservation Hub for our monthly morning get together. Every month we do something different and it is always a great surprise to find out what we are doing for the good of nature on each occasion.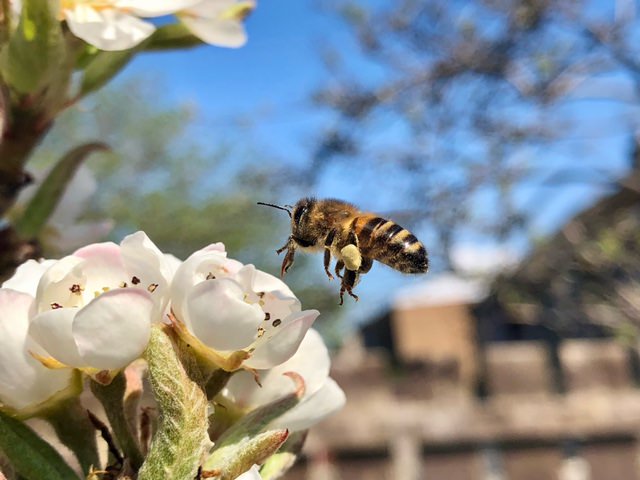 Today was a trip over to the beehive area by the wind turbines to mend, clean out and replace the leaking roof of the FHT bee shed and also to clean, repair and to place some new frames into the nine nearby beehives.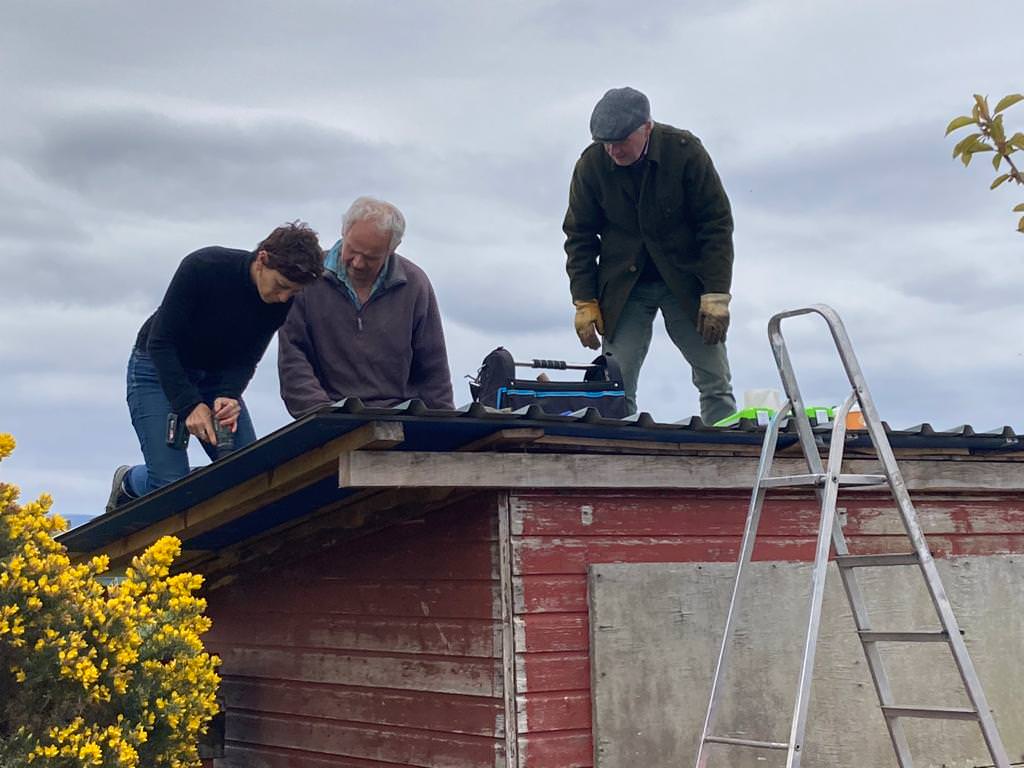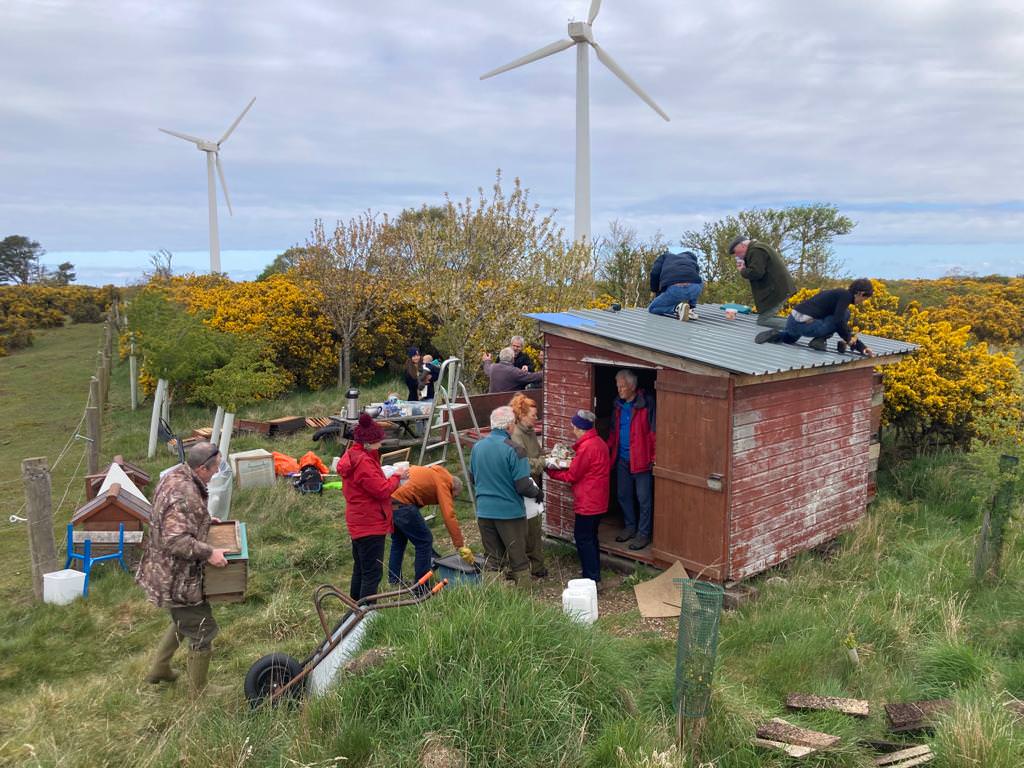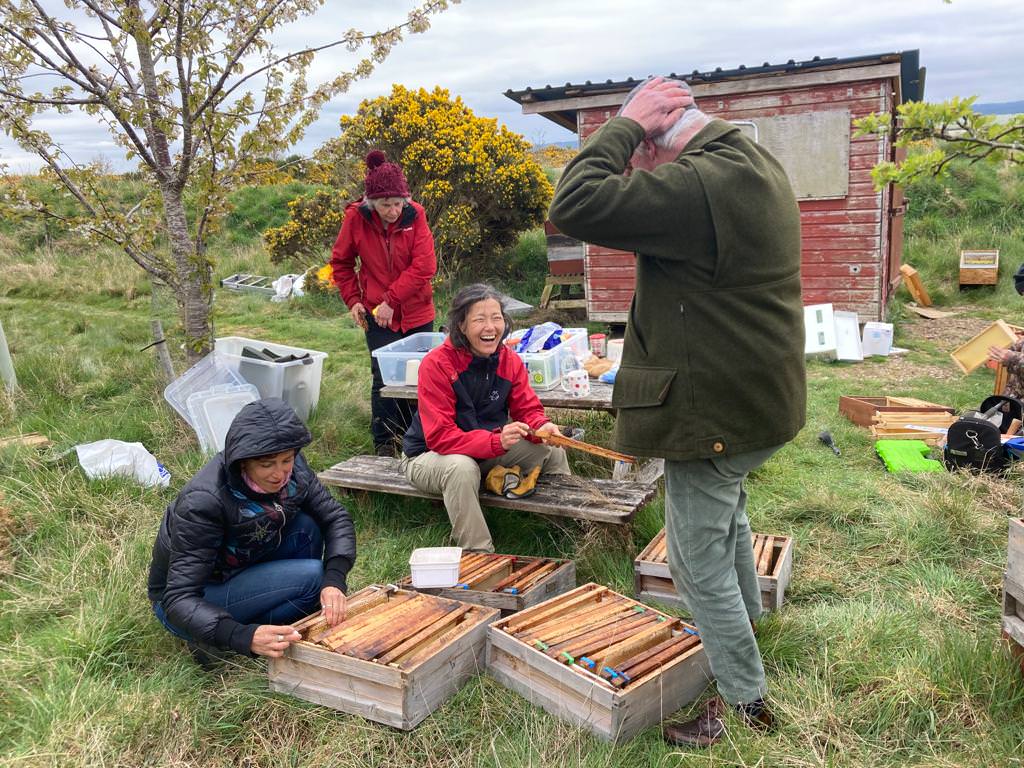 It was wonderful and fascinating to listen to the bee experts Martin Harker and John Willoner throughout the morning and so to learn about the life of bees and how they go about their day to day living. This is one of the many things I love about our monthly meets, we always learn something new!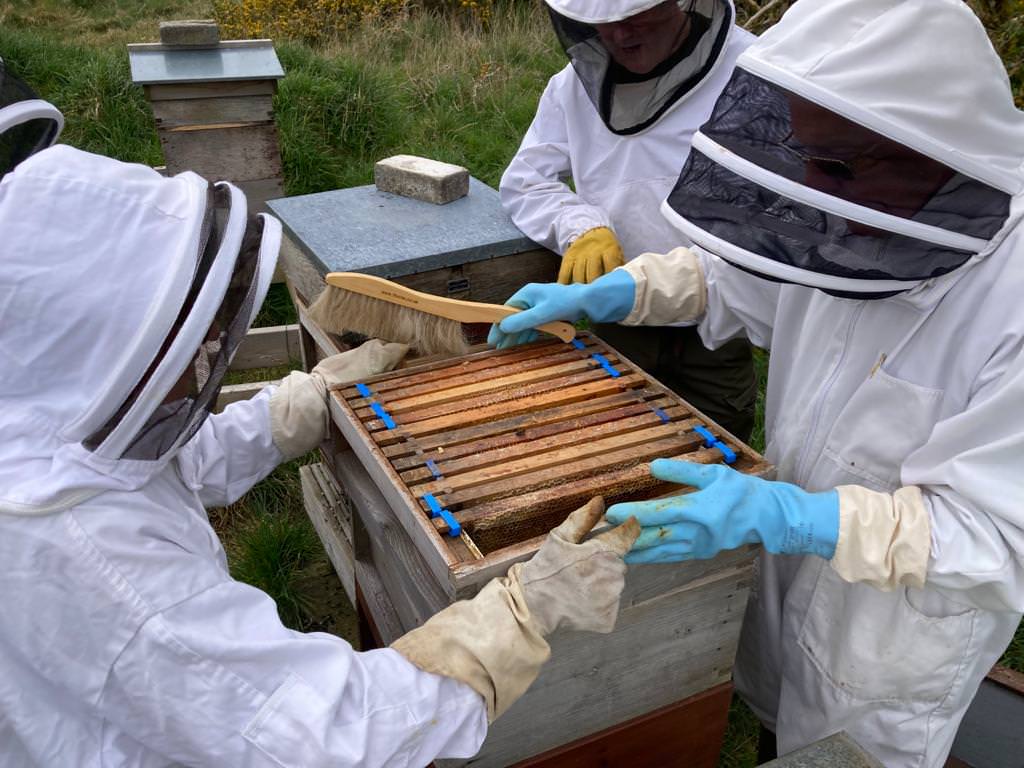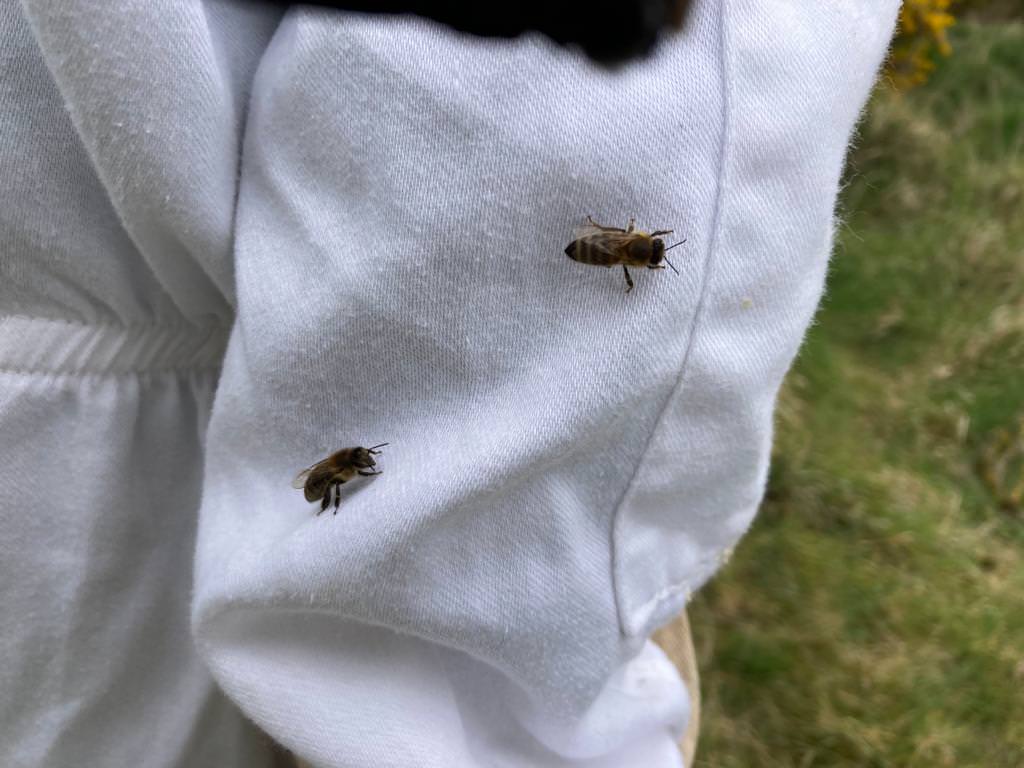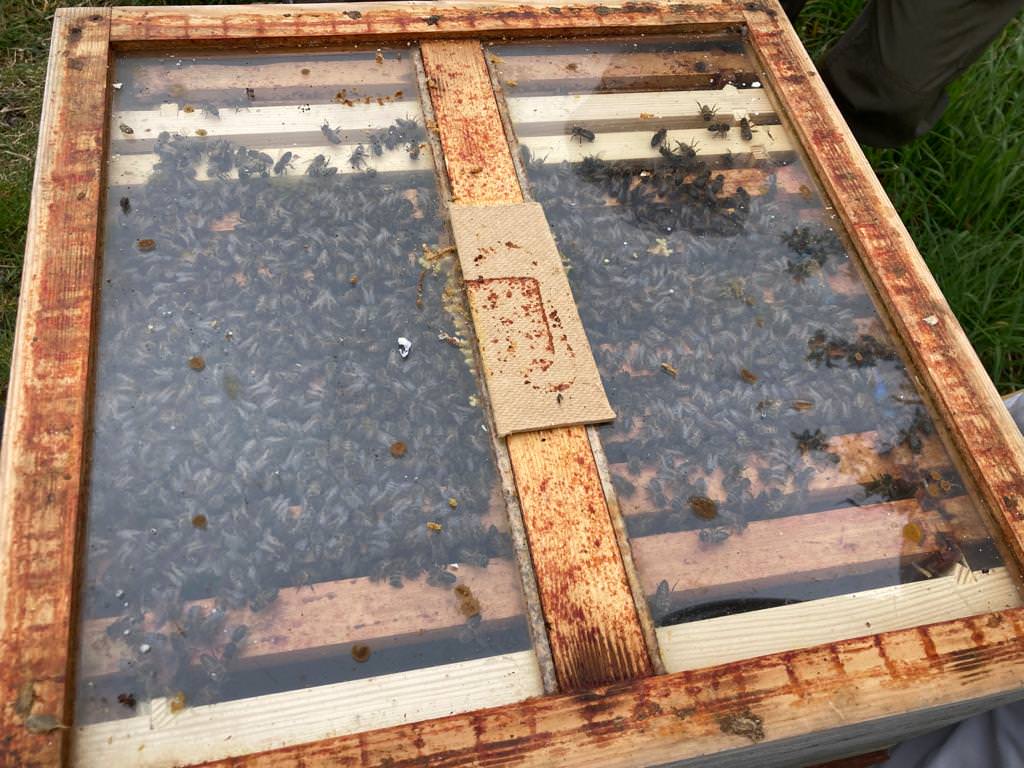 After completing the work on the beeshed and after a break for coffee, tea and biscuits, we dressed up in protective white suits and headgear.  These provided protection against bee stings and enabled us to get up close to the beehives to see inside them and to add some of the honey frames we had just cleaned.
Also during this morning some of us used the tractor to help move the dismantled kitchen office walls recycled from the cleared sanctuary site over to the nearby horse field, ready to be erected as a pony shelter.  This group also reroofed the temporary shelter where the prepared sanctuary columns and beams are being stored next to the field so they are in good condition when needed as the main structural timber for the sanctuary.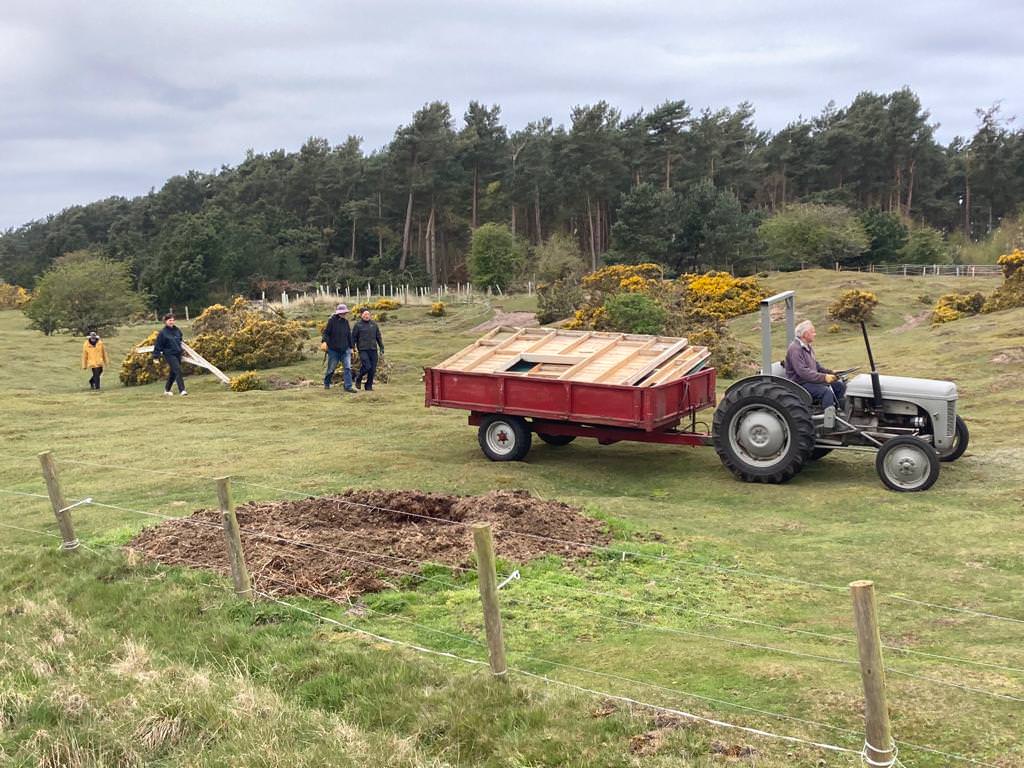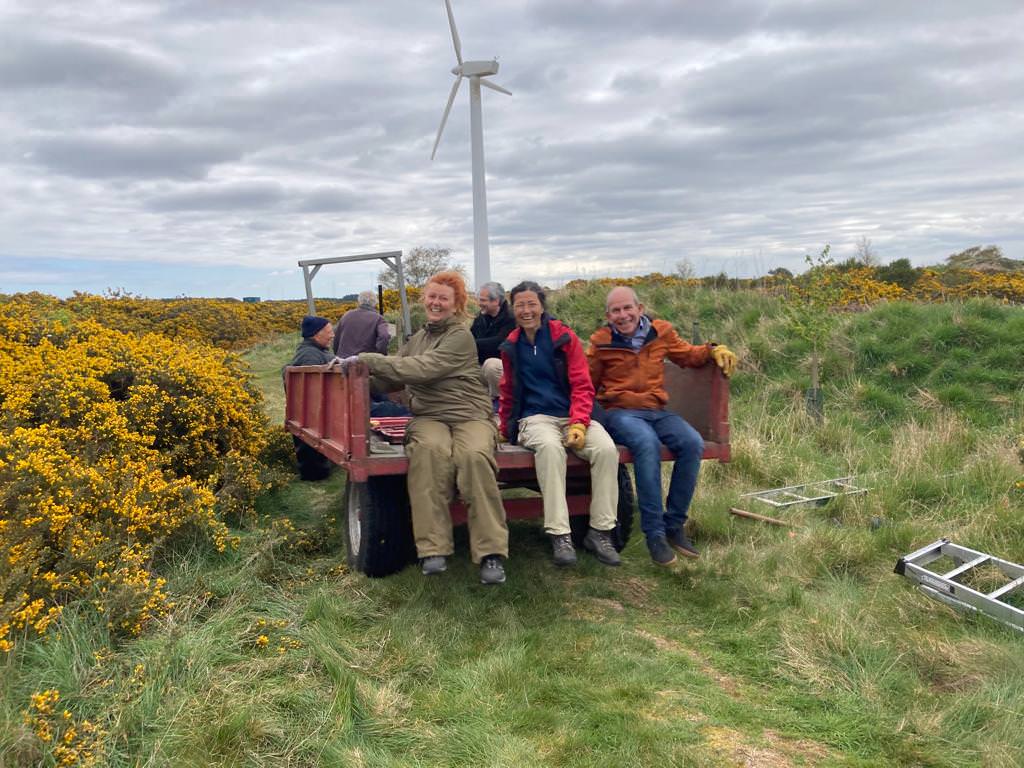 We meet up every last Saturday of the month to do this enjoyable and rewarding work. If you would like to join us, please do! It's from 09:30am to 12:30pm and there's free tea, coffee and biscuits! And as you can see from the smiles on our faces in the photos, we had a thoroughly great time!
Spencer Julian
Member and New Tea Person!