An Interview with David Hammond
To start with, can you tell us something of what brought you to Findhorn?
The driving force was that my family was in London and looking for a healthier place to live and bring up a child, somewhere with clean air and good water, with like-minded people.  We'd been visiting places that seemed to fit, then I saw an advert for a job running a mail order business here.   I knew William Bloom and Sabrina Dearborn who were connected to Findhorn, and the interviews were happening when we were due to be up in Scotland visiting friends, so I went for it and got the job – an unusual way to land here!  
Once we moved to Findhorn, I remember meeting Eileen and feeling a real kinship with her, impressed with what she'd been through, what she was teaching by example, just living it.  When I would go to early morning meditations, she was so regularly there and present, living and breathing it. Maybe it sounds corny, but I felt like I'd come home – this was my tribe!     
I love the three principles of the community that developed here – inner listening, love in action and co-creation with nature – the simplicity of them, it all felt very relevant to me and a really good combination of deep respect for nature and its central part in life, but also a recognition of the spirit moving in nature and ourselves, and the communication between the human and non-human world.  I felt that was all acknowledged here in a really beautiful way.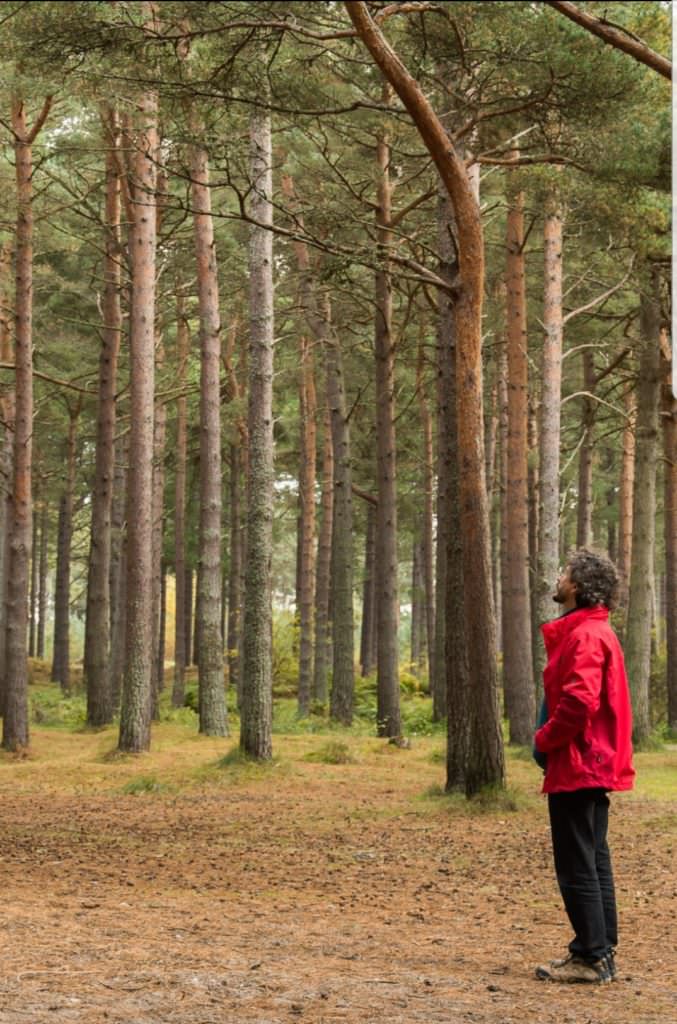 Can you say more about that nature connection?
From an early age, trees and being out in nature was really important to me – I remember I used to go out for runs in Windsor Great Park, which was full of beautiful, mature trees, and I could really sense their presence, strength and holding.  My best friend and I used to go out really early in the morning, take our guitars and sing by a lake or under the trees, just immersed in that world where nature was still the strongest force.  To this day it's still one of the strongest inspirations for me – a walk in the woods or sitting under tree, I feel nourished by that presence and open to creativity. I often experience that nature, especially woodland, is a healer for me.  If  I am ever feeling stressed, I can get up and go out into the Hinterland and walk to the sea, and it gets me back in balance, calm, at ease and centred.  I feel huge gratitude for the nourishing, balancing effect nature has on me.

And I've always had a thing about squirrels, I feel a real connection with them.  There were a couple of reds playing high up in the trees in Pineridge one day and I just felt completely delighted by their chasing each other up and down, and jumping from one tree to another.  I just love that combination of climbing and flying they seem to have – these two were clearly playing!

I love too that nature is so close here, in literally two minutes you can be walking in nature without getting in a car, it's just there on our doorstep.  The proximity to the sea is really important to me – I've always loved it, perhaps because my Mum was born by sea, it's in my blood.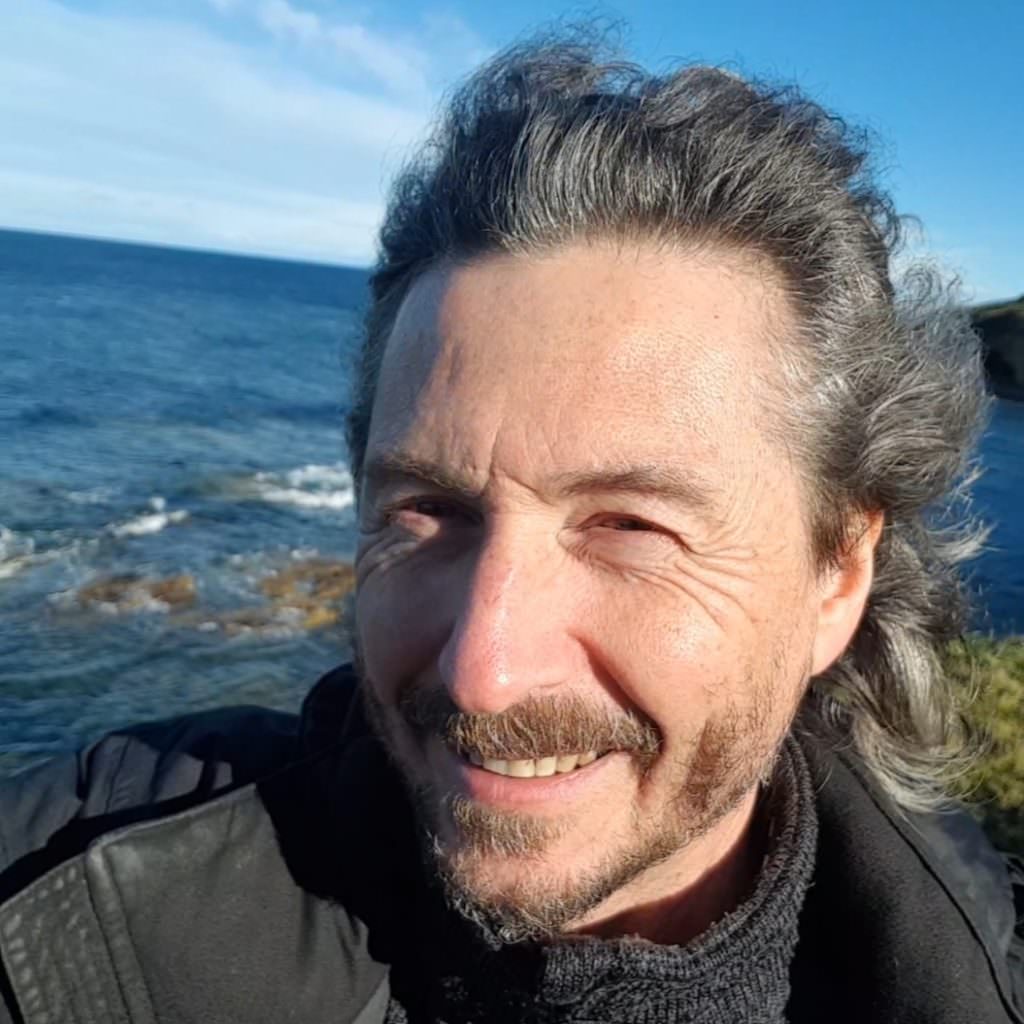 It seems you have had a wide range of roles and a breadth of experience here in the community?
After the mail order business, I worked for Trees for Life doing fundraising and accounts.  It felt purposeful, engaging and meaningful, and even though the conservation work wasn't right on the doorstep it felt very pertinent.  I loved being involved in an organisation restoring beauty and balance.  Of course I was based in the office, but I would sometimes go and plant trees!  I found it really inspiring to work with Alan Watson Featherstone's way of living and walking his vision.  He had an embodied authenticity about him and was someone I could believe in, his passion and love for his work was so palpable.  I so appreciate Alan's photography of the richness and diversity, often unnoticed and hidden away, right on our doorstep too.  It's a beautiful gift he brings of awareness and love.
I worked in accounts and as company secretary for several organisations around the Findhorn area for some years and then I moved away for a while to be near family working in building and construction, and then returned and took the job as operations manager for Duneland for a couple of years.  Once the East Whins houses were built, I needed to move on to something where more of my natural strengths lay! I had started serving on the board of Ekopia, and then, with my background as part of a wholefood collective, I stepped in to working as food buyer at the Phoenix, eventually managing the shop and cafe for about eight years, which I really enjoyed.  We turned it into a CIC, aiming to support the community as much as we could with money, time and resources.  I think any business operating in an area is benefiting from that area and so has a moral obligation to give back, not just to a few shareholders, but to everyone – we need more connectivity.

After the pandemic, I went to work with FACT for a while, and am now operations manager for Moray Carshare, which allows me to use my skills and experience, but also leaves me with much more space.  I love what it's about – fewer vehicles on the road, sharing resources, and hopefully a move to electric and possibly hydrogen vehicles.  It feels like part of solution, a contribution to the issue of human transport needs.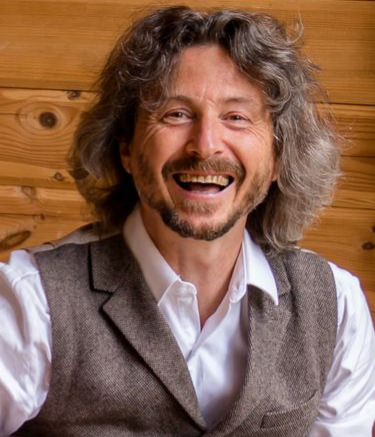 So  how did you became aware of and involved with Findhorn Hinterland Trust?
Kajedo (FHT Land Manager) and Jonathan (FHT Chair) have become dear friends over the years and I have a lot of respect for all the work they do.  Now I find that I have more space in my life, I see all the good that Findhorn Hinterland Trust is doing and has been doing for a long time on so many levels, and I feel a deep appreciation of what is being created.  There's the conservation work, community building, education, and the environments that are created – the conservation hub is amazing and inspiring, whenever I walk past it I appreciate what a great resource it is.  And of course before that there was the Hinterland shelter, which has long been a place to sit and have a fire, play guitar, have gatherings and parties, and the green burial site where there are funerals and also celebrations.  In 2017 I organised Parkfest along with Ariane (Burgess), and the Hinterland part of this on the Sunday was wonderful, with wood-crafts, fun things for children and families, music, it was a huge success.  The recent fundraiser for the Trust, with Henry and the Woodland Orchestra was so full of connectivity, I could really feel the unifying energy and sense of togetherness, even though we were inside, having his drums made it come alive and feel like we were out in nature!  It was great that as a musician and sound engineer I felt I could contribute that night.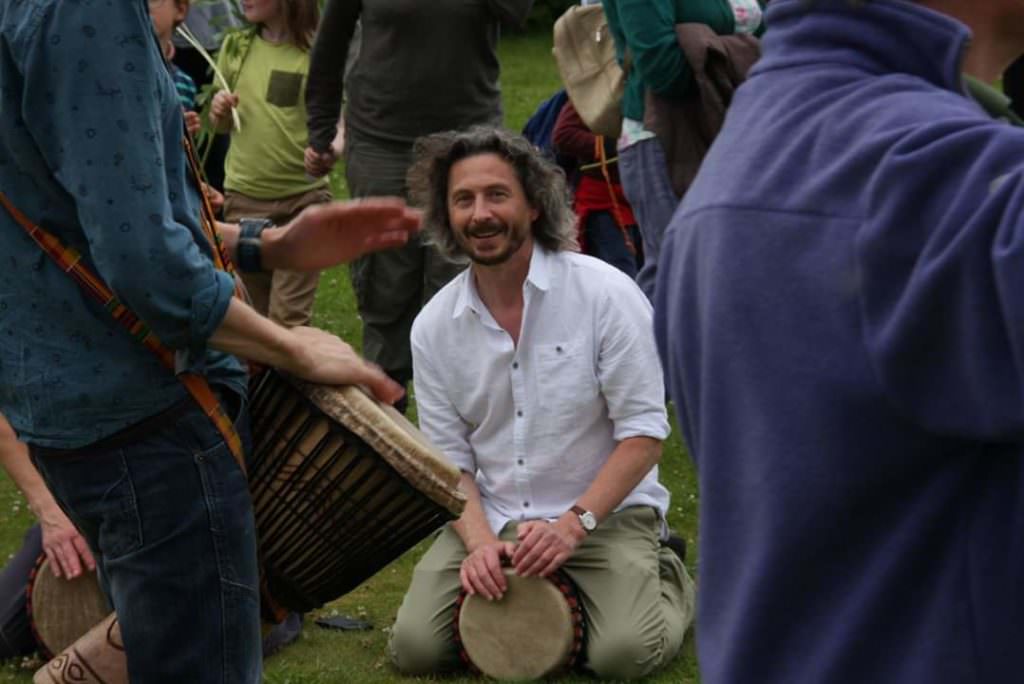 So it seems you are going to be contributing in many different ways to the trust?
From my Parkfest experience, I would love to see us putting on a biennial woodland festival, which could serve as a fundraiser and also it could be educational, community building and loads of fun!  It will also require a lot of volunteer time, and I think we need to start tracking all our volunteer hours, not only to use that information for grant applications and matched funding, but also to raise awareness of how much energy it takes to make things happen and to acknowledge the huge gift our volunteers bring to us!
I hope that my business and strategic experience will be useful, and I'm keen on thinking about the sustainability of organisations both structurally and financially.  We need to think about the next generation, and Findhorn Hinterland Trust is all about that – the conservation of a beautiful resource we have inherited and how we pass that on in a great way.  To do that is going to require thinking about succession, how we are resourced, and maybe I can help with that.
There's also a question for me to do with resources the community has possibly taken for granted.  Findhorn Hinterland Trust takes care of a large area of land which people enjoy, just like the park gardens, and this isn't free to maintain!   Householders contribute money for infrastructure maintenance, but it seems to me the word infrastructure could easily be applied to all the other physical things we enjoy, like trees and land and I feel the conversation around sustainability needs to bring that in.

Overall I feel very new to Findhorn Hinterland Trust, so I'm coming with a general sense of goodwill and wanting to help, and I don't know everything we do yet, but that will come!
Interviewed by Vivienne Wylde
FHT Member and Temporary Membership Secretary
February 2023