Having joined the Findhorn Hinterland Green Burials Team in 2021 I have now, so far, been directly involved in nine funerals in Wilkies Woods.  I felt I wanted to write a little about some of this experience with you by sharing something about my friend, John Wragg, whom we buried on Friday 13th January 2023.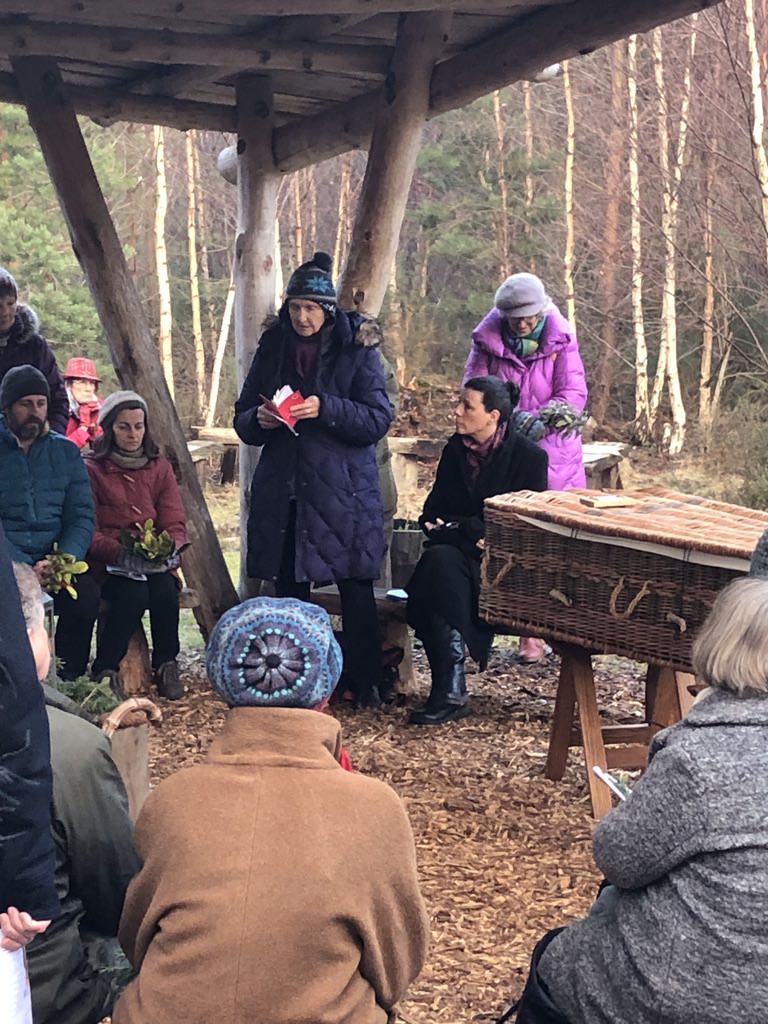 I had met John just shy of 3 years earlier and I was regularly involved in his life. John was a quiet, gentle man with such depth that at times I had to tell him that what we were talking about was way over my head. I always enjoyed spending time with this fascinating human being who due to his underlying health conditions sometimes struggled to make himself understood but was never impatient with my inability when I was not able to make out his words. John was a generous man who remembered my birthday and wrote me a card even though I don't celebrate it myself and he always gave me a wee gift and card at Christmas.
My relationship with John through my role as the Caring Community Coordinator placed me in such a special position when it came to saying goodbye to him. Due to our connection, I felt a deep sense of privilege at being able to honour John through this final phase of his life path. Having been a part of his life over the previous three years, through good times and some really hard times, and being very included in everything to do with him and his family made this funeral very special indeed and being able to assist John's family complete this chapter of their lives will remain an enduring precious memory for me.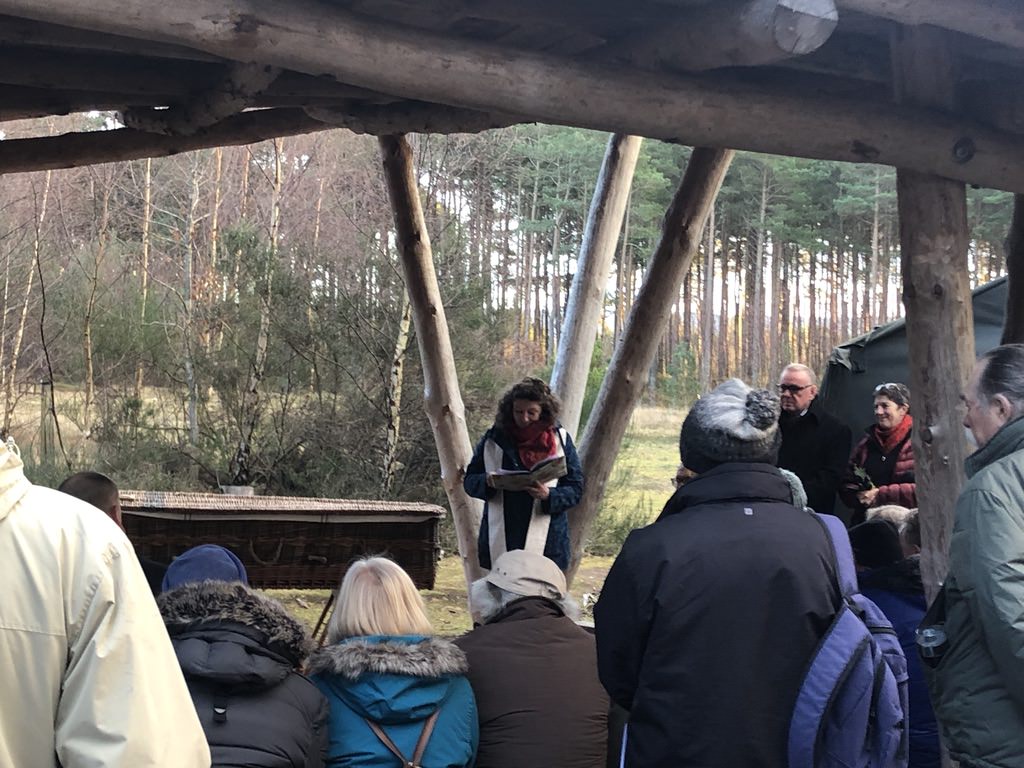 I qualified as a midwife from Stirling University in 2008 (was a mature student!) and during my student years and working for a couple of years post-grad I helped to transition many babies into this world. I never failed to feel wonder at this process, but I found ante and postnatal midwifery far more satisfying and, in some ways, so much more important as the preparation for birth and integration into parenthood was about the 'long-haul', the place where the rubber meets the road. I now find myself positioned at the other end of life's transitioning through this realm and being able to help people in preparing for their final journey whilst they are alive as well as being able to honour them in death has become my greatest privilege. 
John was easy to be with, easy to discuss such matters with and easy to lay to rest. John was not afraid of death nor dying and was quite certain he had achieved his life's purpose in this realm of existence. John had prepared his end-of-life plan with detailed instructions which made everything so much simpler for his family and the Green Burials Team.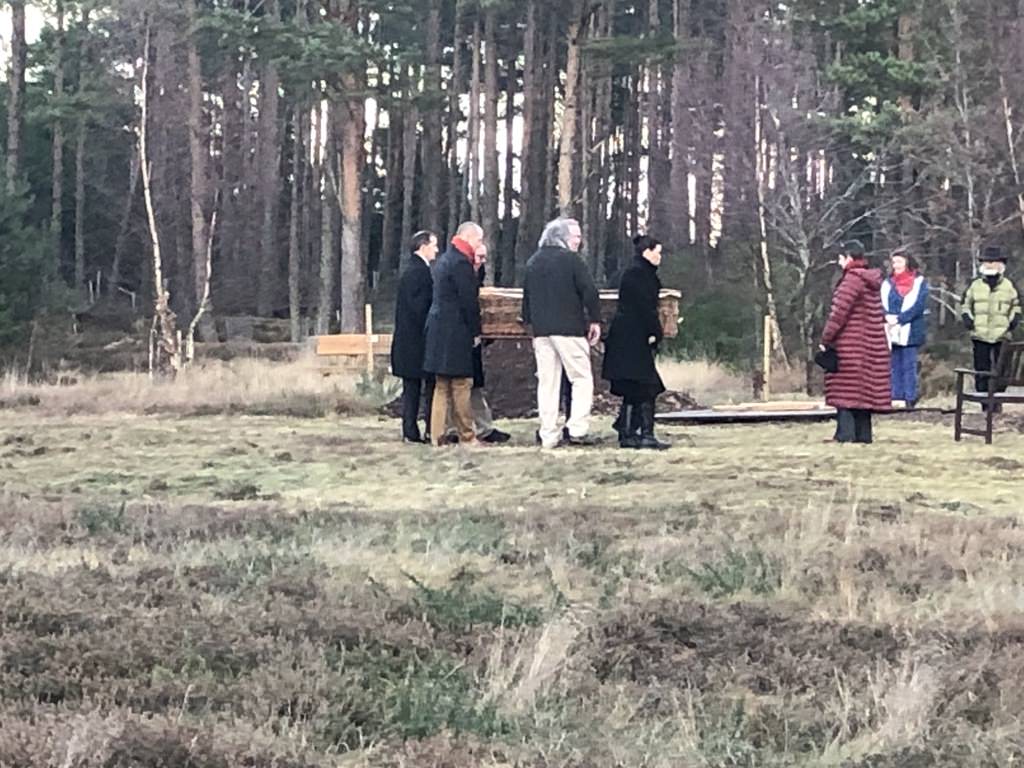 Thank you to all his dear community who came to say a final farewell to the body of a man now free and to share this moment with his dearly beloved family. 
And finally, what a wonderful gift we all have available to us in the fact that we have a green burial site right in our backyard, so to speak, which allows us to make choices in line with our values. John was deeply connected to the natural world and will be so content now that his earthly remains are naturally returning whence they came from.
Laura Shreenan
FHT Funeral Coordinator
 + Caring Community Coordinator