The FHT has been active once again in various ways this season both on the land and within our community.  
Tools and considerable volunteer time has been spent helping with the site preparations for the new sanctuary rebuild – thank you to all those that took part in joining with other Park Ecovillage Findhorn community members to undertake the different tasks and for the FHT trustees to back getting involved in this community building exercise.  Trustee Alan Watson Featherstone took a lead in helping create a full–scale model using trees from Wilkies Wood and rope to give a good impression of the location and dimensions of the new building.  Others helped to dismantle and remove all the insulation and plasterboard of the kitchen office on the site – the FHT will recycle the building shell as a pony shelter in the fields up near the wind turbines.  There was also Alberto's office, a smaller structure on site that seemed too good to destroy but had some rot in the lower base plate and would have needed a new foundation and floor structure.  FHT long term volunteer George Paul and I wrestled with what could be done with it and then had the brainwave that we could cut the bottom 20cm of studs off and see if Green Leaf could use their new machine to lift it up onto the robust and insulated trailer base that we had prepared for our long awaited Shepherds Hut.  Within hours we had the windowed, roofed, insulated and clad structure up on wheels next to the Conservation ready to be internally refitted with woodstove, bed, storage etc over the coming winter months. It was a fun and imaginative project to be involved in and it seemed like a miracle that the office was almost exactly the same size as the base that we had previously prepared!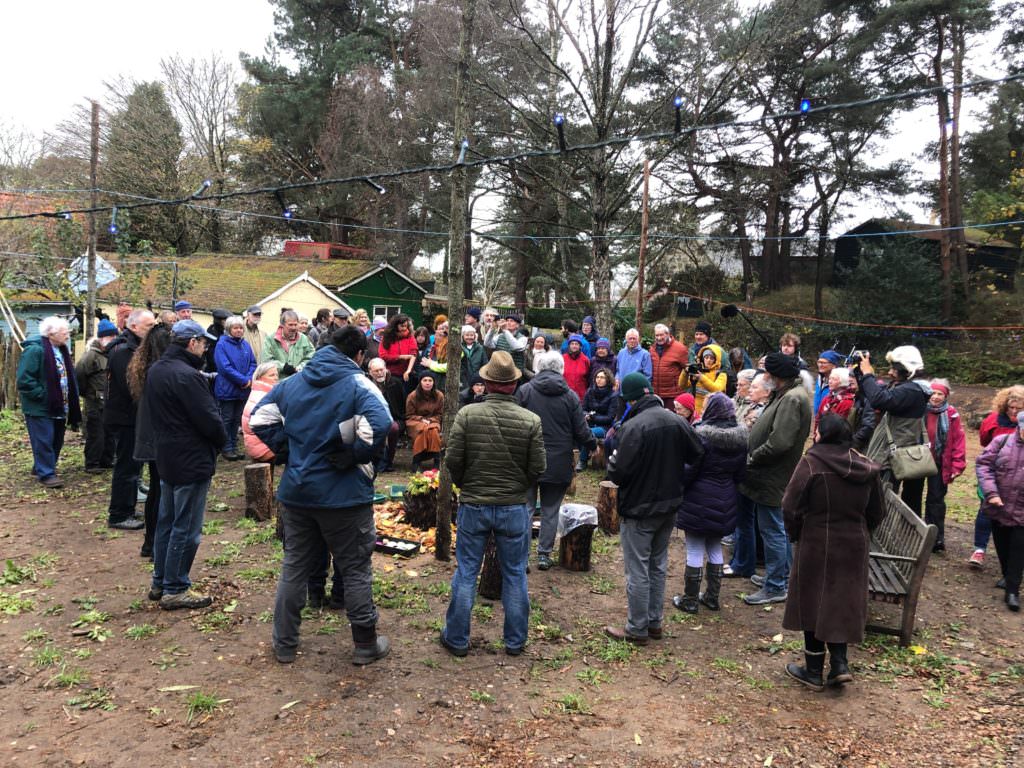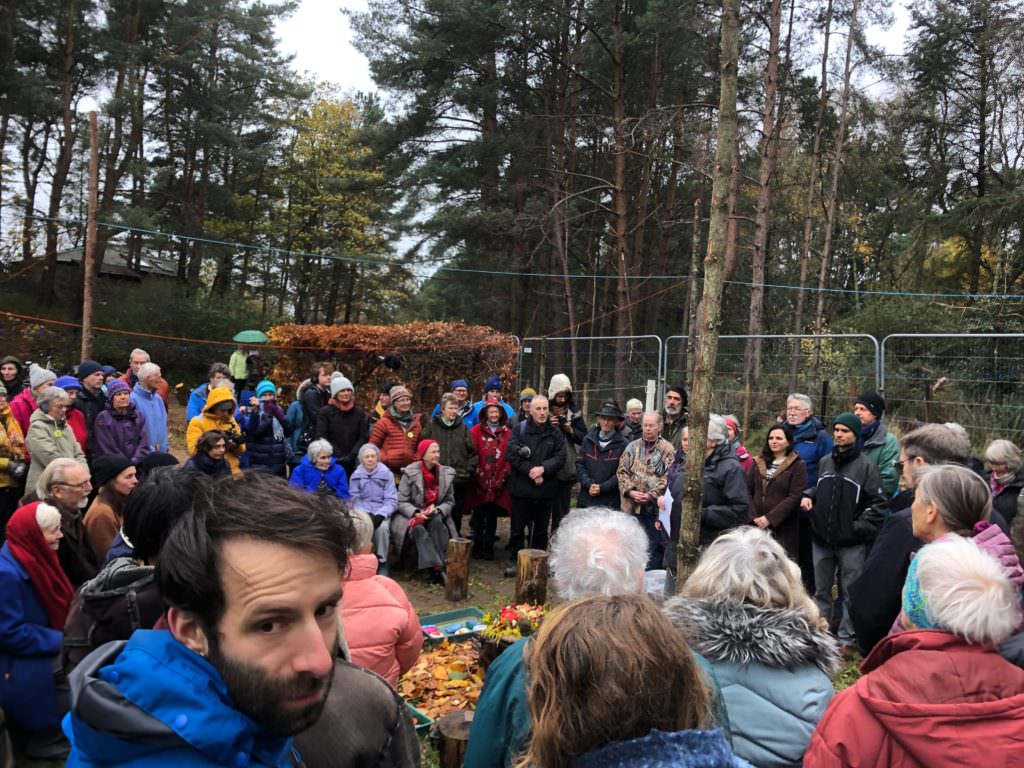 The FHT was also involved in various ways with the 60th Community Birthday Celebration Week.  On the 17th November, the actual birthday, our Land Manager Kajedo Wanderer did a splendid job organising the 25 or so participants that took part in a ceremonial tree planting of 60 trees around our pond area.  Those involved included my young nephew who was a tree-planting virgin along with two others in that category.  (See the article by Travis Caddy elsewhere.)   The trees that were used were provided by the Woodland Trust and the FHT secured a small £250 Action Earth grant from Volunteering Matters to buy guards and stakes for these and other tree work later in the season.  Kajedo also led a couple of tours around the land for participants with some very positive feedback.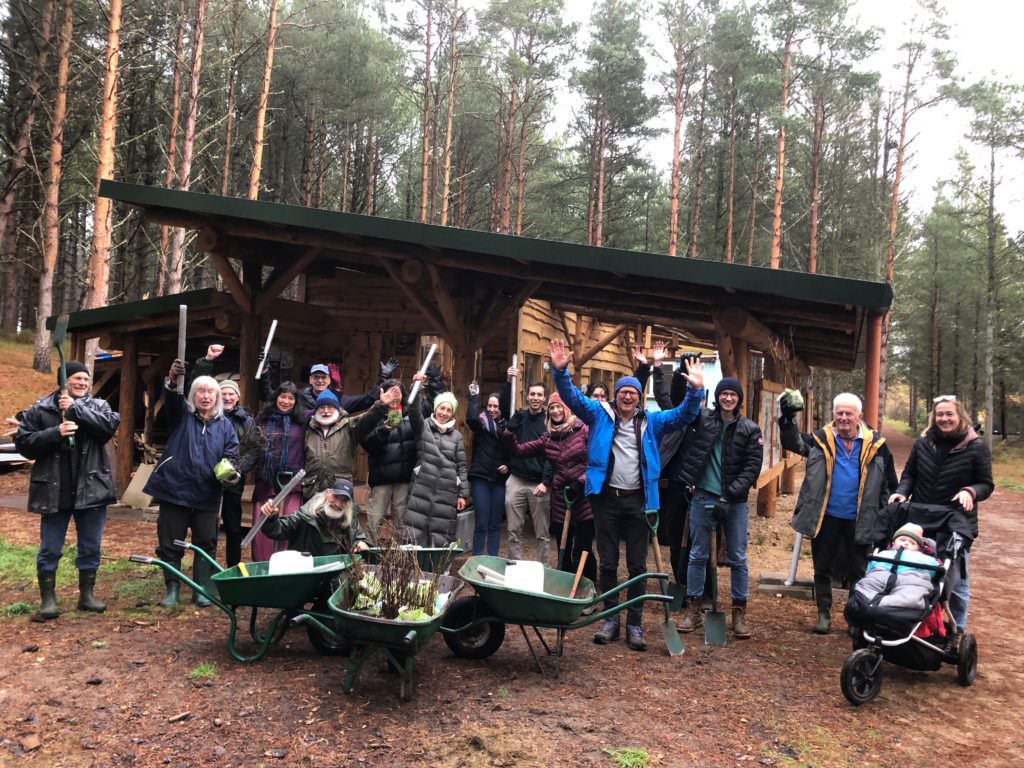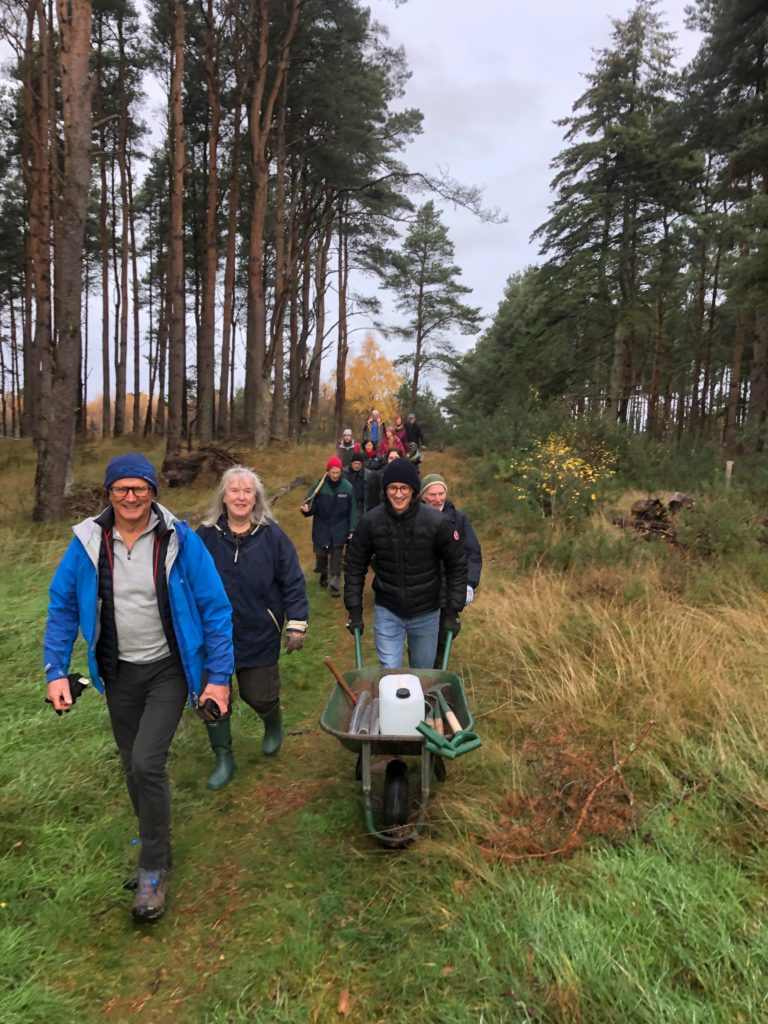 The new green burial team have been active with two burials of people close to the community this season – long-term member and associate Brian Nobbs and Laura Sheeren's father Derek Gobbett.  The team of four, Laura, Juanna, Kajedo and Jamie, meet twice a year with advisors and at the October meeting Judith Berry stepped down from this role after over fifteen years service helping to guide this vital and well thought of part of the FHT – thank you Judith for all you have contributed to make this a thriving and well structured part of our work.  Will Russell will still be involved in selling lairs but feels that he has passed on enough to not need to attend the regular meetings.  Well done Will in successfully setting up and nurturing a structure that makes this part of the charity robust and sustainable well into the future.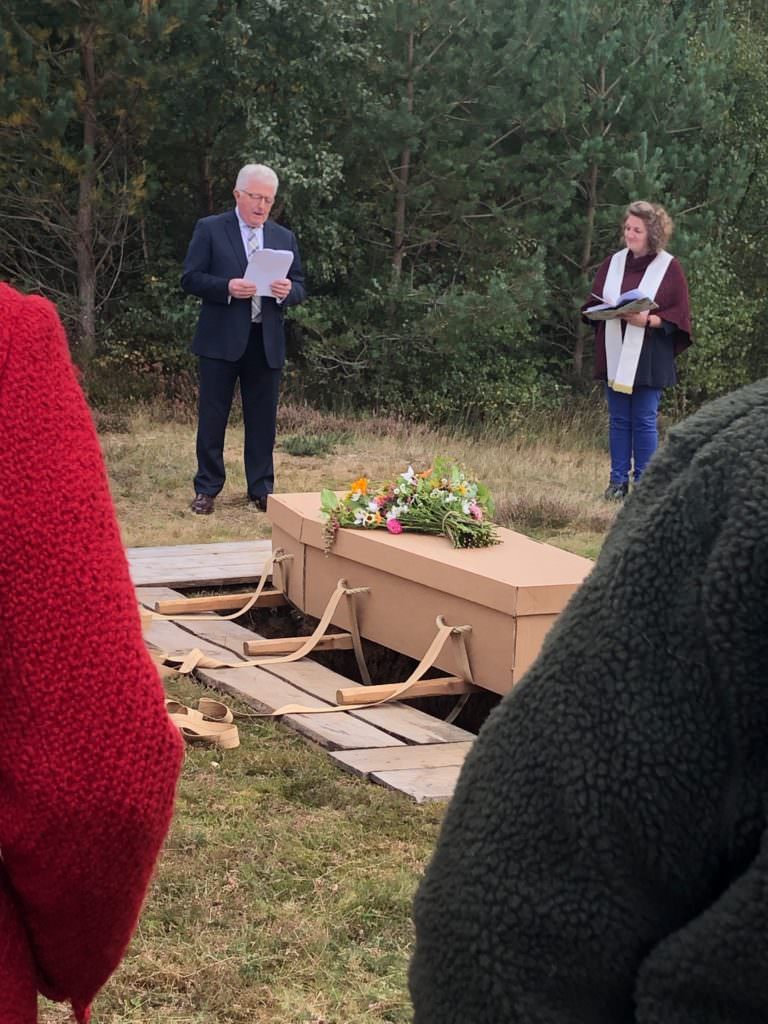 Following on from the success of making the green burial part of the FHT resilient and sustainable, the trustees have also been looking at how the whole FHT organisational structure can be truly sustainable so that work with local people and in the woodland and with other ecosystems can carry on for the foreseeable future and beyond.  One of the main challenges is that if I am no longer supporting and being the safety net for the organisation how is its work to effectively continue?  For this reason I plan to step down as Chair in three years time which will give time to look at what roles I do are essential to the functioning of the organisation and looking to make this into a paid Operations Manager position.  To do that we will need to look at how the FHT can financially sustain itself well into the future – watch this space.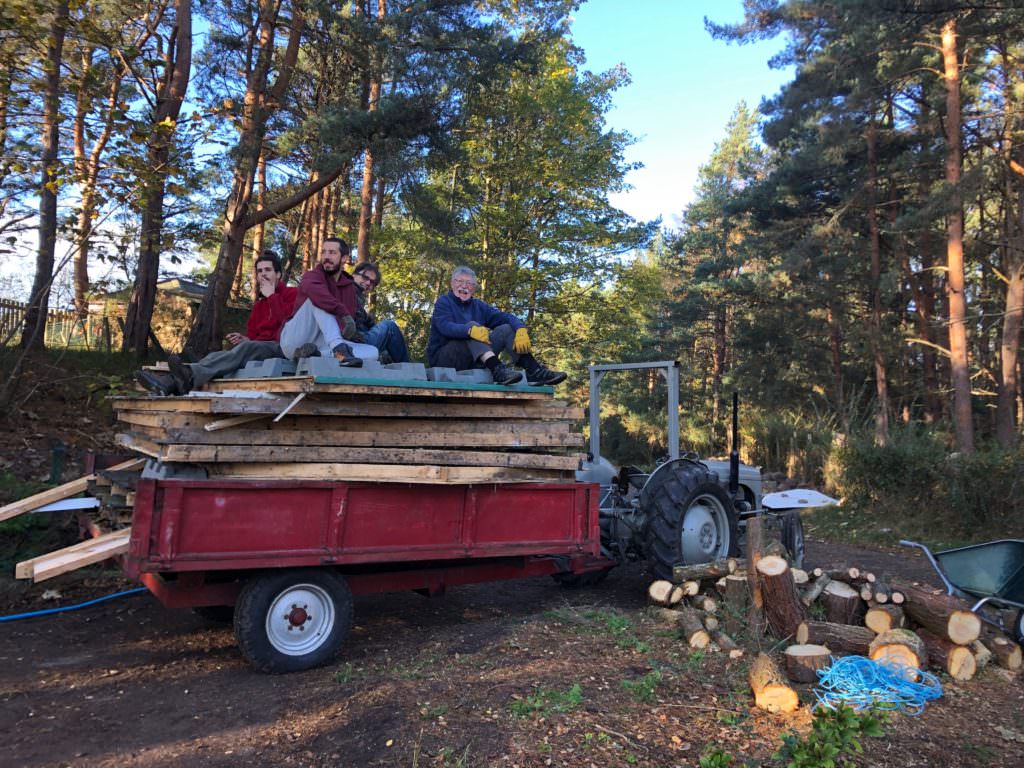 The trustees have great pleasure in welcoming David Hammond on board as our new Treasurer.  Many thanks go to Christopher Raymont who offered to temporarily hold that role over the past months – he will carry on as our bookkeeper and with David, Jacqueline Buckingham (another ex FHT treasurer) and myself will form a strong financial subgroup team that hopefully can help bring about the changes needed in the organisational and financial structures.  Other changes in personnel include Paulo Bessa stepping down as our fundraising trustee – thank you for all you have given Paulo – and  Vivienne Wylde with her ecological background will be joining our team with her exact role still to be determined.     
 A couple of other happenings need mentioning.  The first is the Biodiversity Exhibition that was supposed to take place in October but for various reasons had to be postponed until the 2nd December.  This social gathering that involved Alan Watson Featherstone delivering  a talk with slides to celebrate the incredible diversity on the land we care for was well attended and much appreciated by the 50+ people who attended.  Do have a look at Alan's beautiful and inspirational  photos that are displayed in the Phoenix Café and will also be in the upper foyer of the Universal Hall from the 22nd December if you missed the event. Another is to say thank you and farewell for just now to the young Spanish lady Irene Canalis who was involved in a trial Land Manager apprenticeship programme this year.  From late March until October she lived in a FHT bell tent with a wood stove and took part in regular activities, which she reflected on and learnt from with the help of a small mentoring team.  The experience was both beneficial for her and also for the FHT who wish to develop an apprenticeship programme to ultimately help train people up that might eventually succeed our present land manager. 
Blessings and appreciations to all,

Jonathan Caddy
FHT Chair