I was away for two months this summer during the months of July and August circumnavigating the British Isles in a yacht, communing with the sea and enjoying an amazing rain free adventure! Before I took off though the time was jammed packed with FHT activities.
Right at the beginning of June there was a very successful three-day Forest Bathing course the FHT helped to facilitate (see write up elsewhere) followed on the 16th by the Chivas Regal corporate event, which saw 23 local employees from this high profile whisky distillery company pay for the privilege of carrying out practical work to maintain the biodiversity of the land we look after.  The latter was a well-organised affair and the people involved were very happy to be outside doing something meaningful with their work colleagues. It would be great if we could encourage more interactions like this to happen in the future.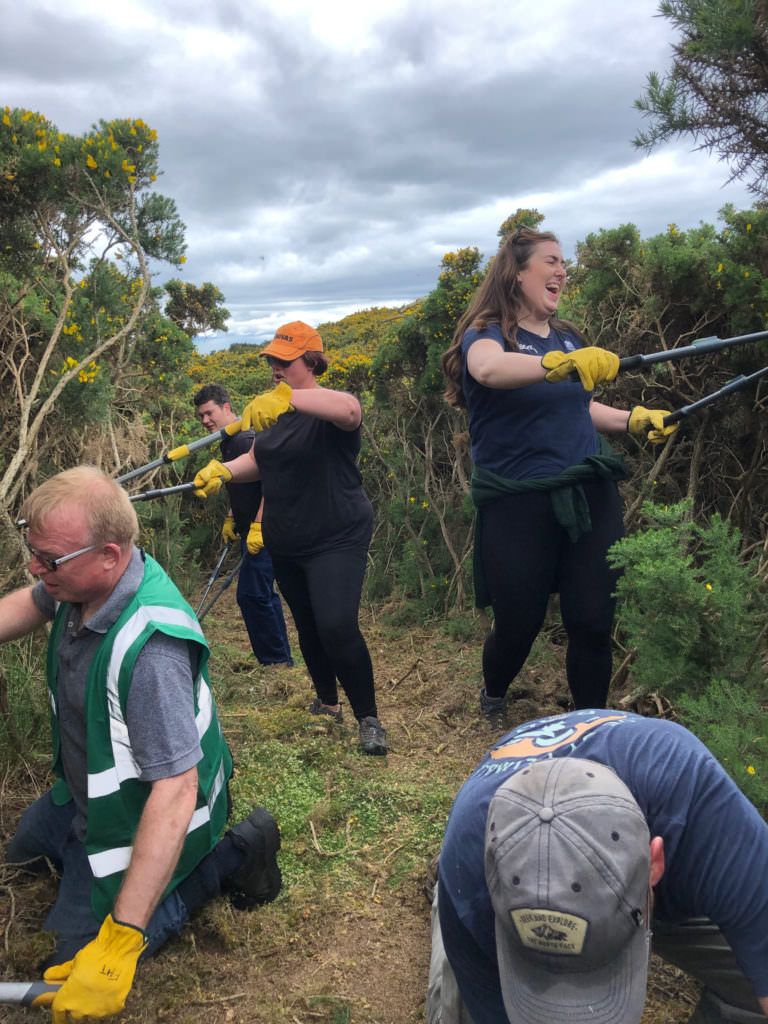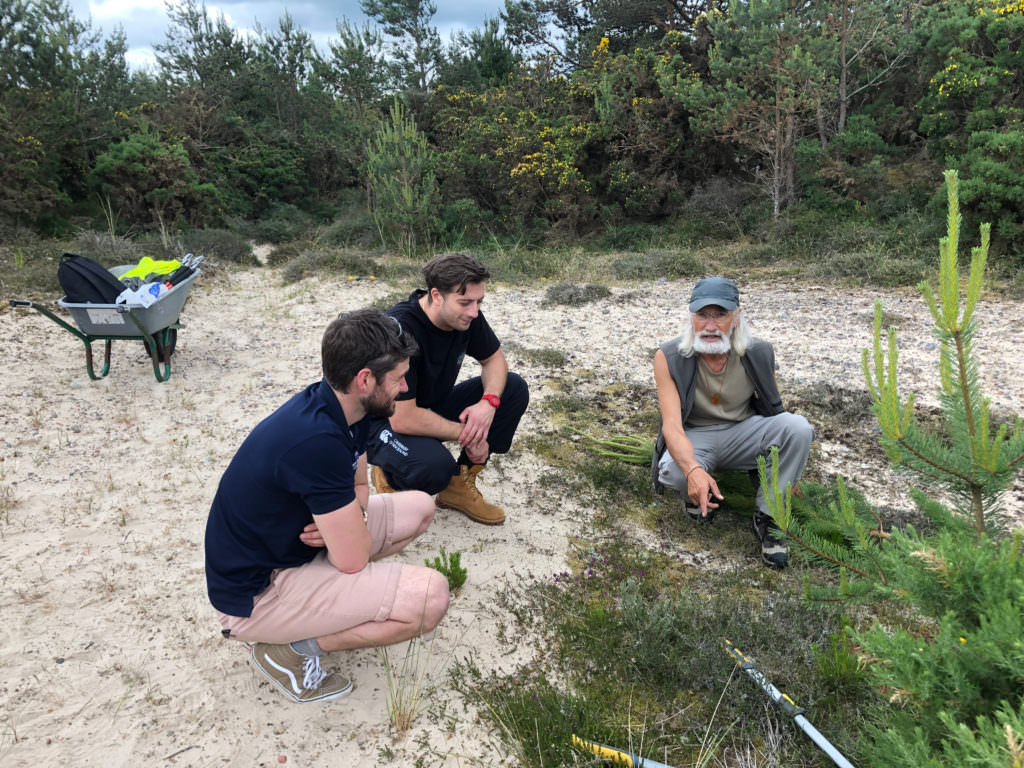 We erected the large marquee that the Phoenix Shop lends for community activities before the Chivas Regal event and whilst it was up we used it to put on a Summer Celebration, which incorporated having a party for my 66th and my son Jason's 40th birthdays with plenty community participation, music, dancing, food, a fire and great conversations. (See thank you message and photos article elsewhere).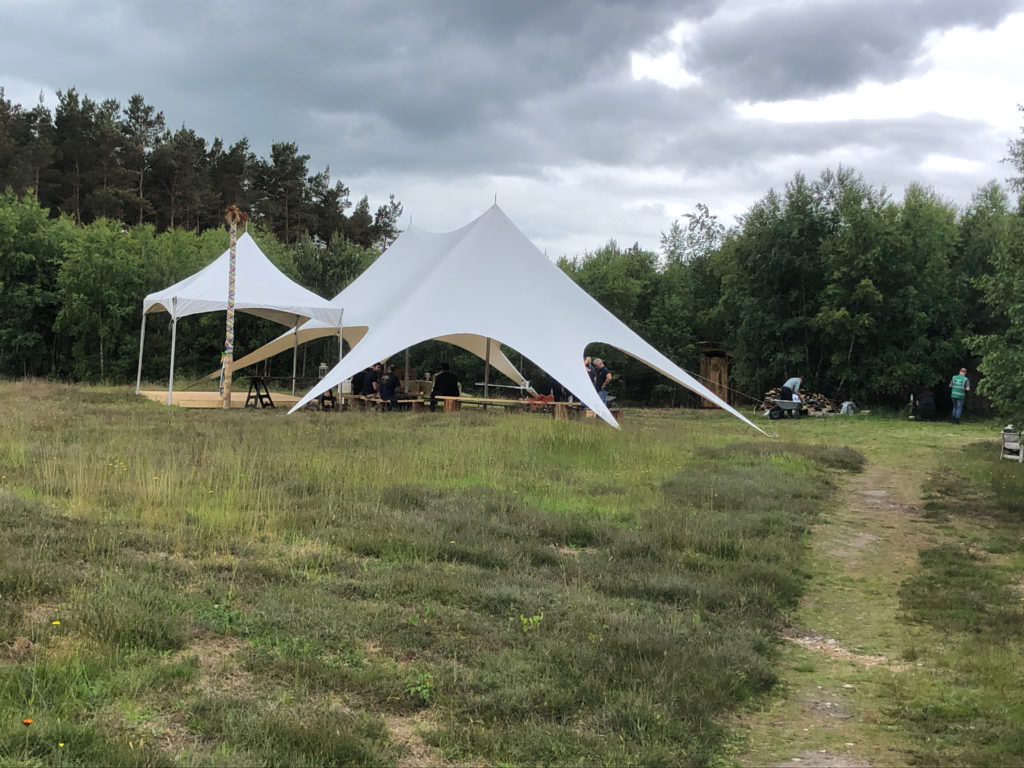 The third event that used the marquee was having 80 third and fourth year secondary pupils from Forres Academy come to carry out Biology fieldwork on our land. It was the result of a long-term conversation with Jackie Barriere, Biology teacher in the academy and wife of local electrician Alain Barriere, to do with how our land might be used more for informing and educating young folk about the natural world.  It took considerable organisation to set up the activities which included carrying out line transects looking at changes in plants and growing conditions, setting up pitfall traps to record the variety of small creatures on different parts of the land and having Heather Paul our lichen enthusiast available to help them discover the amazing world of lichens.  We will be looking to make this an annual event.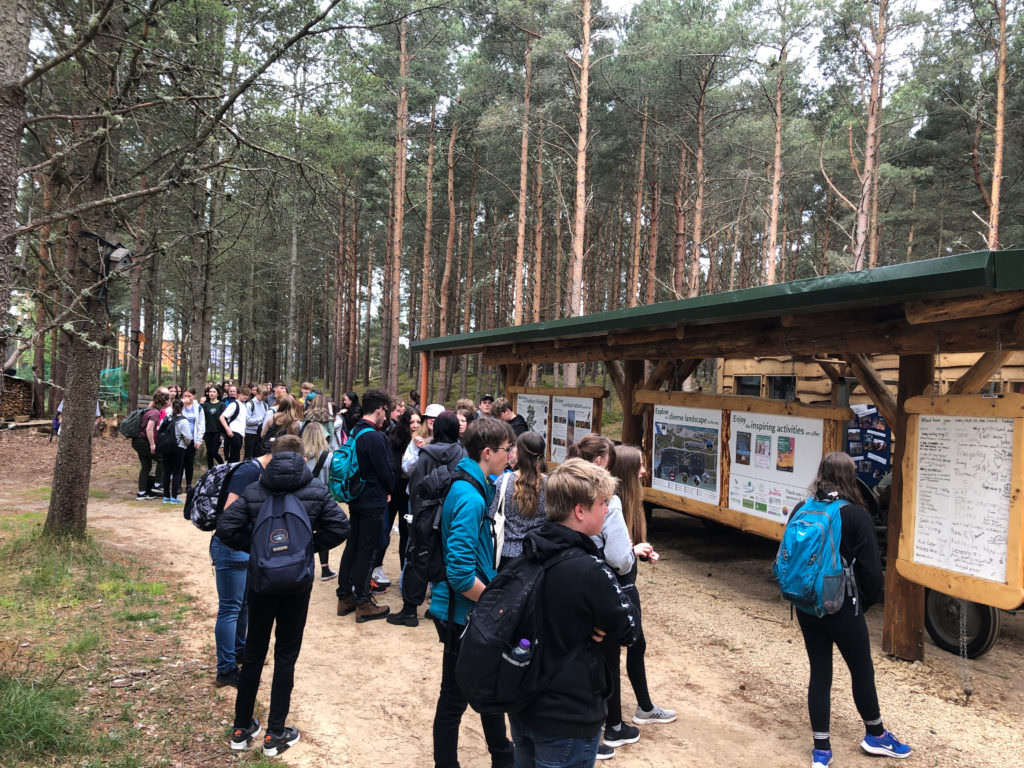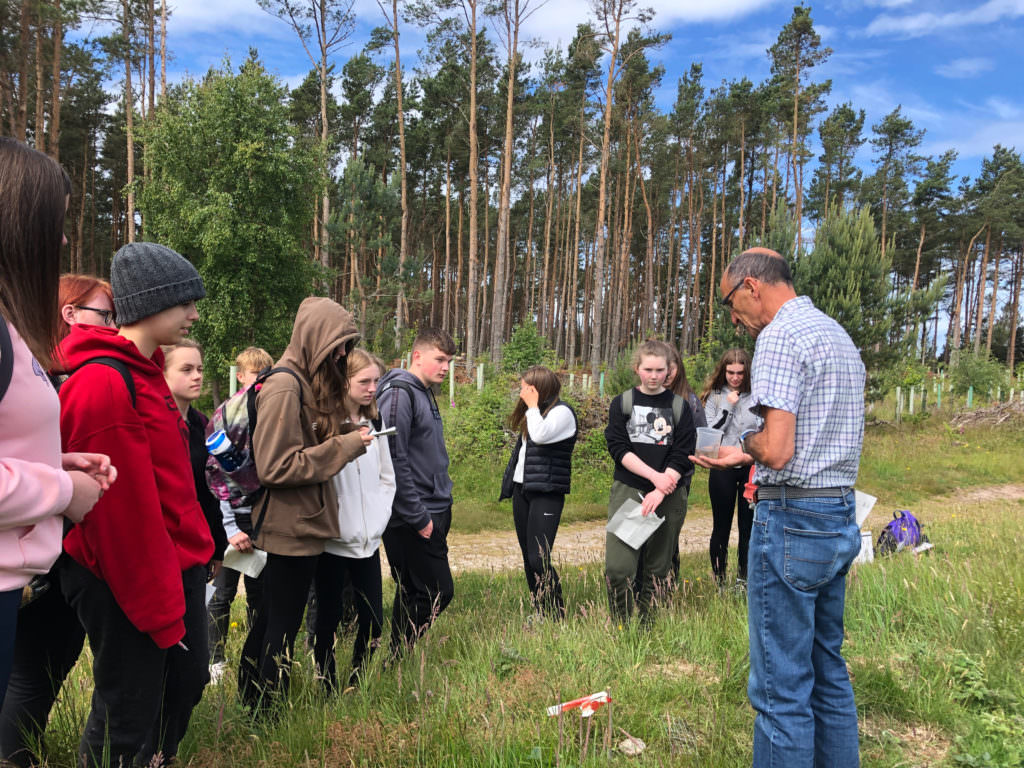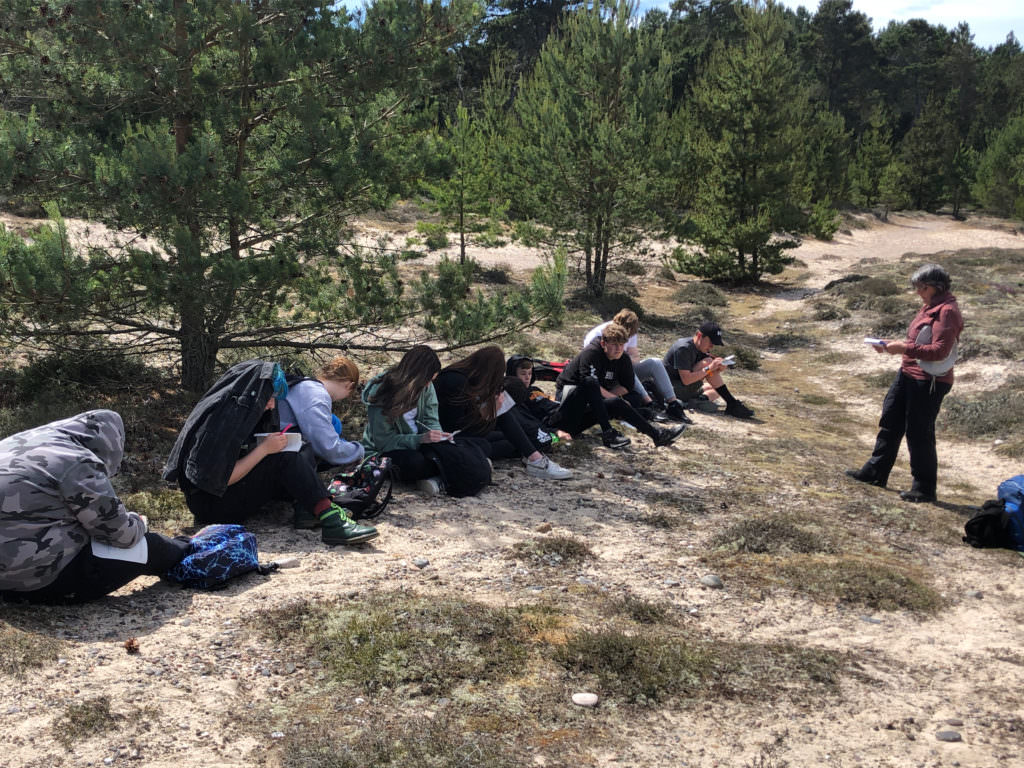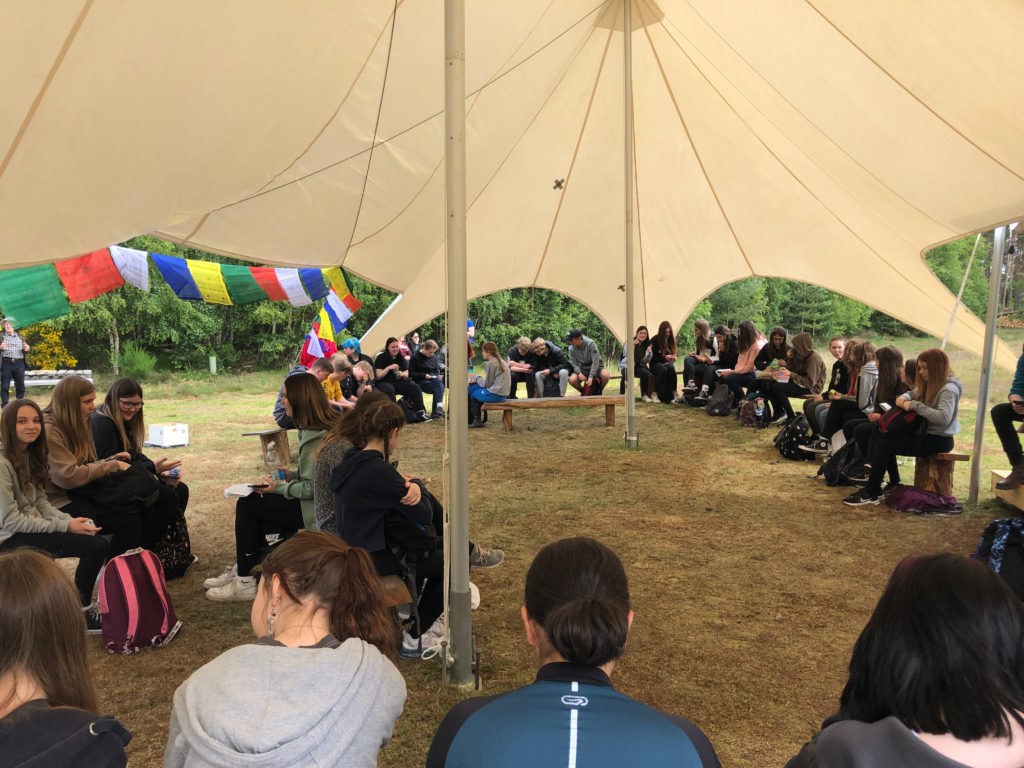 All these gatherings required major inputs from a whole variety of people including FHT trustees and members, a small group of young people including our trainee Land Manager Irene Canalis and our ever willing and faithful Land Manager, Kajedo Wanderer – a huge thank you goes out to all these people.  All this willing input helps make the team that enables the FHT to go from strength to strength.
Alongside these events the new compost loo had to be finished so it could be used, the new Woodland Garden greenhouse largely donated by Draeyk and Bruce had to be erected for use during the summer and a start made preparing the Shepherd Hut base for the eventual possibility of housing a trainee land manager all year round on the land.  Long term volunteer George Paul was indispensible in helping complete these tasks.  There were also well attended work parties: one at the end of May working on the lichen beds (see write up), one in June where we carried out a red squirrel survey in the woods, another in July where activities to do with bees happened in the Conservation Hub and in September the Woodland Garden received a little more attention with a splendid harvest lunch offered by Draeyk to celebrate this season's bountiful produce.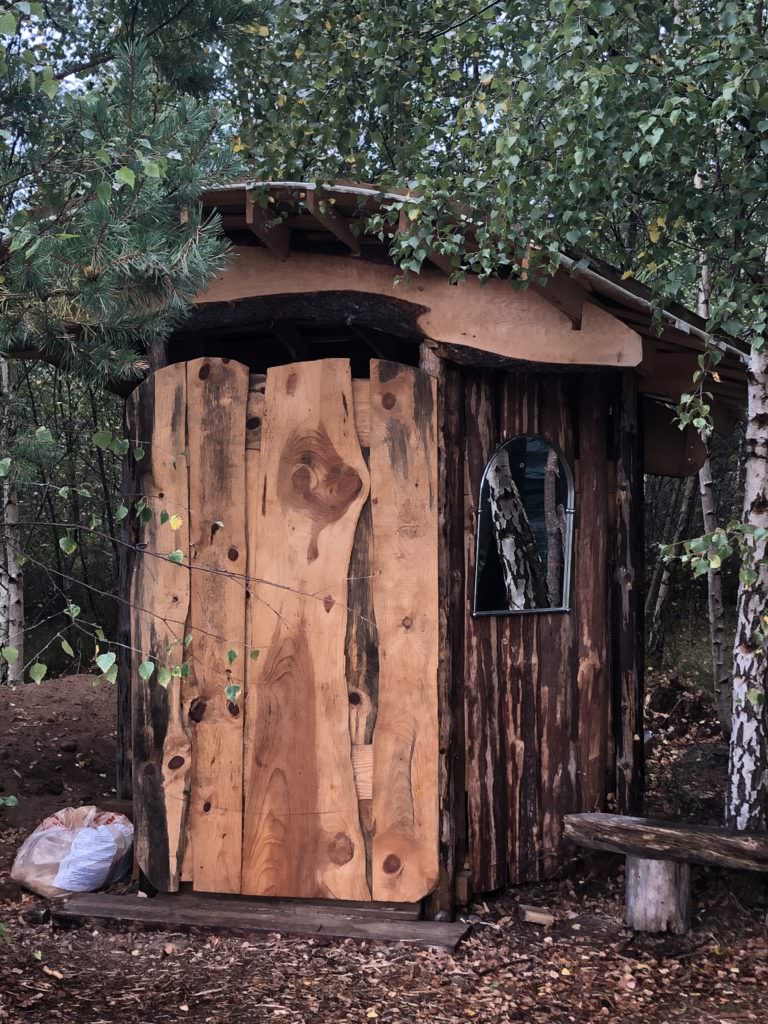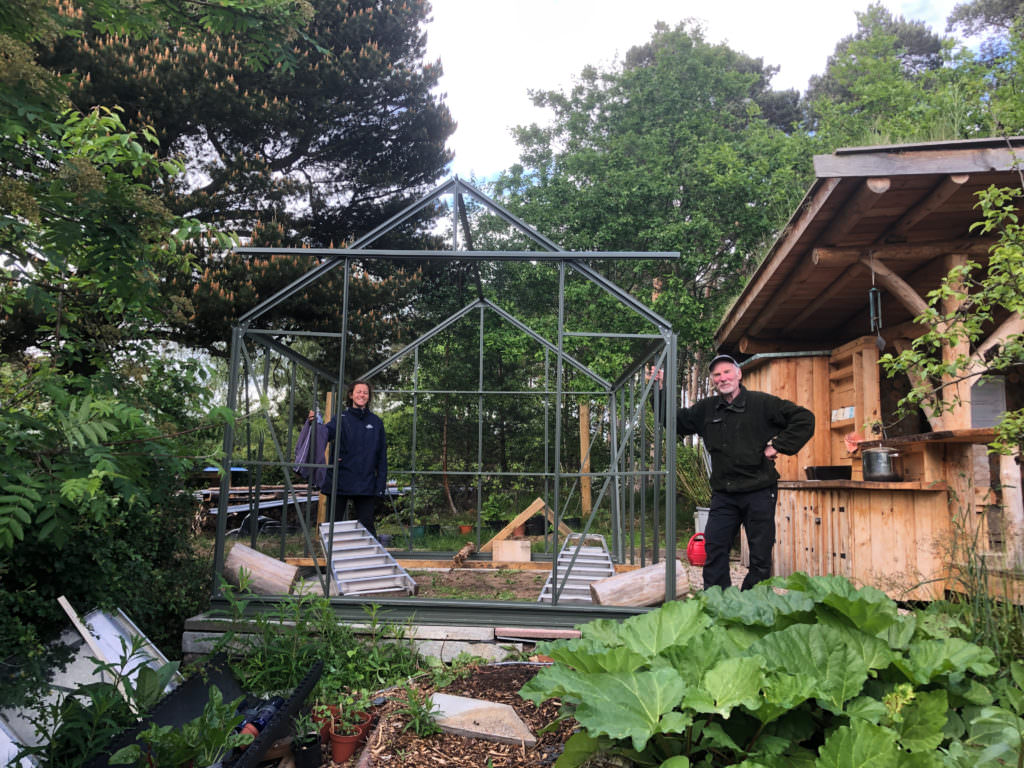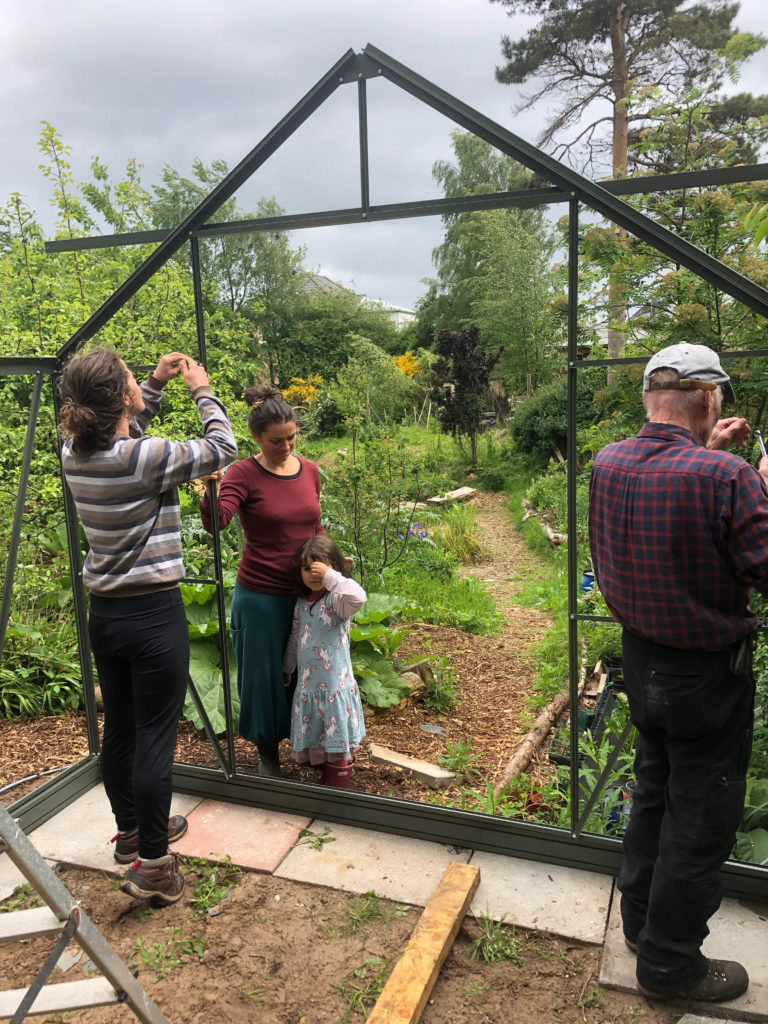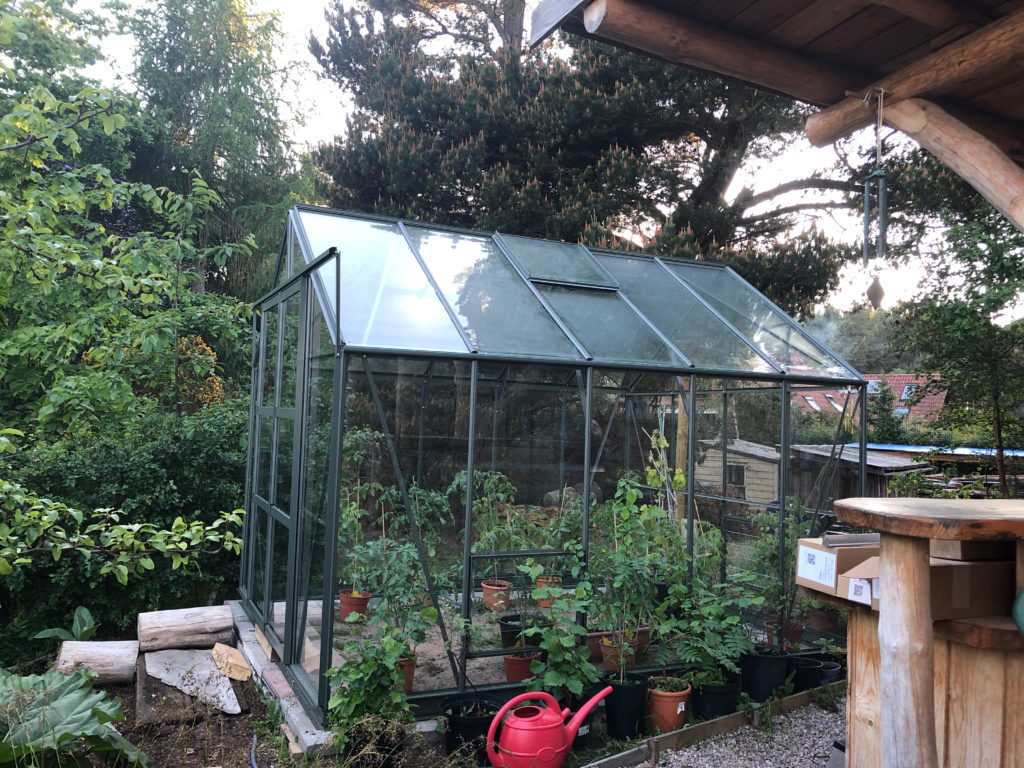 In September both Draeyk and I were involved in providing input to the Permaculture Design Course run by the Findhorn Foundation with an activity day in the Woodland Garden and tour of the land.  Alan Watson-Featherstone has also been busy selecting some of his amazing photographs that show the incredible biodiversity and beauty found on the Hinterland and these are mounted as a picture gallery display in the Phoenix Café.  It is hoped to extend this to include the upper Universal Hall foyer area and invite people along to a gathering to mark the opening event.
Our partnership with Equal Adventure has also started to bear fruit with them now working with Ark Housing Association in Forres to facilitate opportunities for their supported adults to get out and explore their local environment.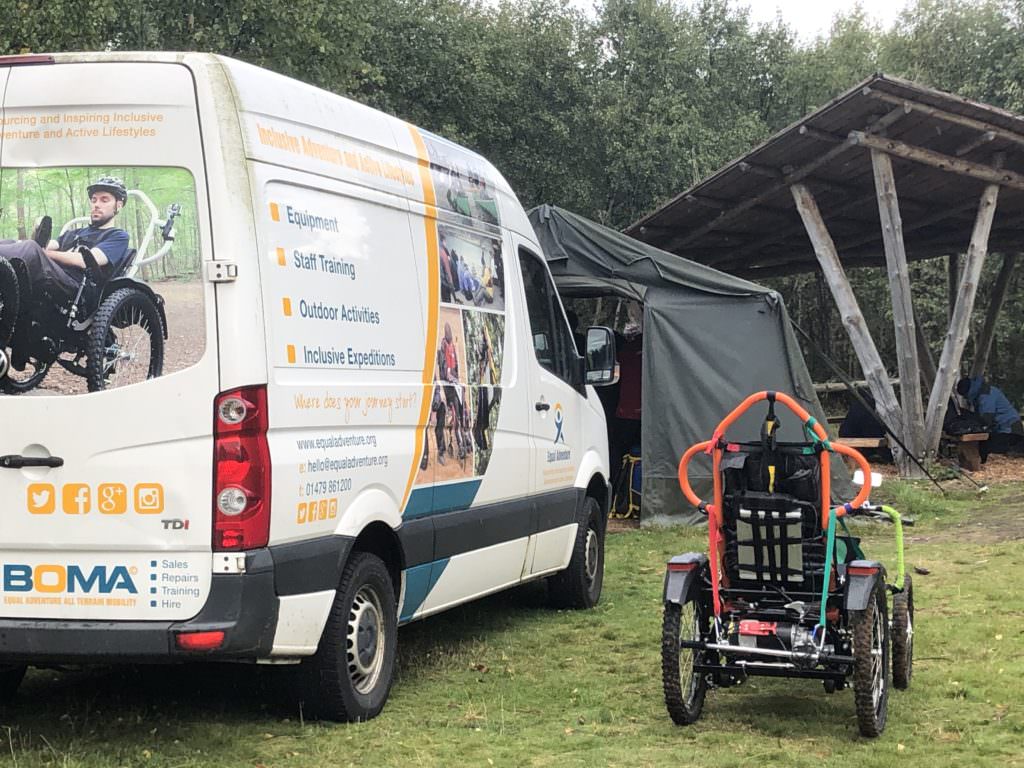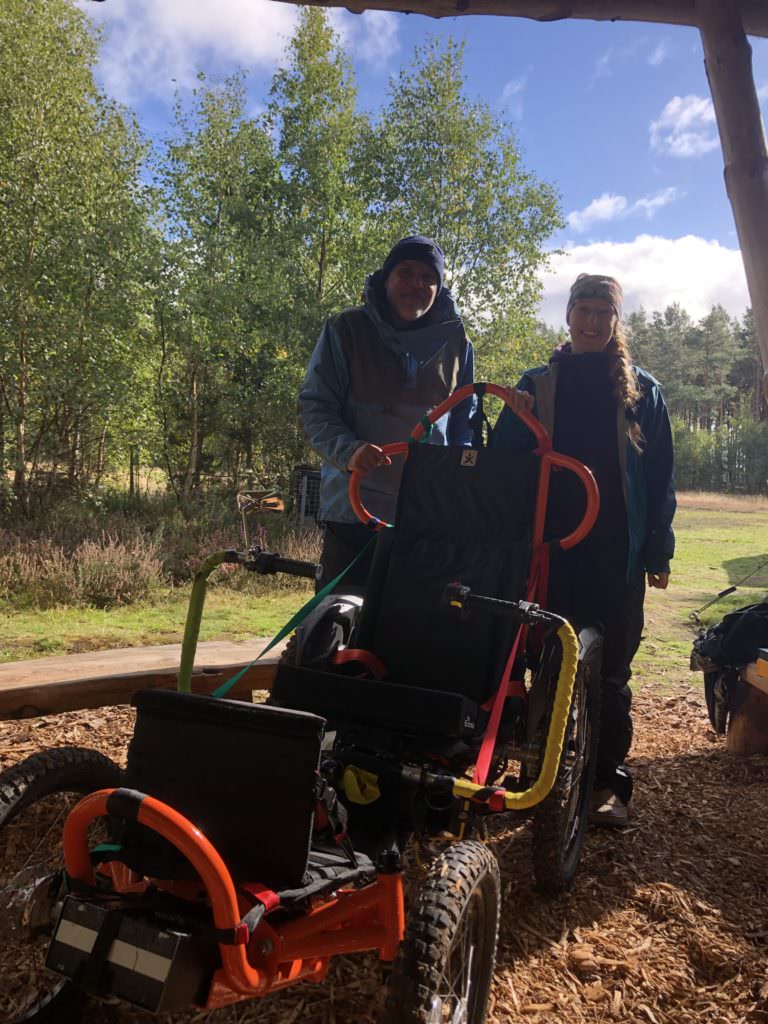 The FHT provides the ideal setting for this based around our Woodland Shelter in Wilkes Wood.  This initial 6-week course that started on the 20th of September is a weekly event led by the participants' interests and may ultimately progress to them gaining a John Muir Trust Award.      
There will be lots of ways you can get involved in the coming season.  Here are one or two dates for your diary –do come along, participate and enjoy!
Date

Event

29

th

Oct

FHT Work Party

9.30am to noon.  Meet at the Hub

30

th

Nov

FHT Work Party

9.30am to noon.  Meet at the Hub

3

rd

December

Christmas Tree Event

11am to 3pm Woodland    Shelter 

Beginning Dec

Autumn/Winter Newsletter
Blessings and appreciations to all,
Jonathan Caddy
FHT Chair