I enjoy the winters. Nature's invitation to turn inwards, to be cozy inside, meditate more, sleep and dream more. I love winters most when everything is covered in a bright white blanket of snow, which we don't get here in our coastal part of the world very often.
It is a time when trees and shrubs are dreaming the next seasons, quietly building their buds and preparing for new growth.
This winter was a bit unusual. We had mild, spring-like days in December & January, with the hazels already beautifully decorated with their yellow catkins, some shrubs pushing the tips of new leaves forward and areas of gorse decked in yellow flowers. 
Alan wrote about storm Arwen, and we had two other slightly less severe storms after that, from the more common south westerly direction – so thankfully there was less damage to our trees.And as I am writing this, the south of the country is being battered by the next storm, with another one and snow  expected on its heels.
I can't remember such frequent storms here. They kept us busy with all the clean-up work. A lot more chainsaw work than usual, and more dangerous. But we made good progress, and we decided to mill the more substantial timbers, having secured a contract for the timber to be used for the building of the new main sanctuary here in the Park. It is a comforting thought that the by-product of such natural destruction will be put to good use for our community here. The smaller timbers are being cut up and stacked in the woods for next winter's firewood.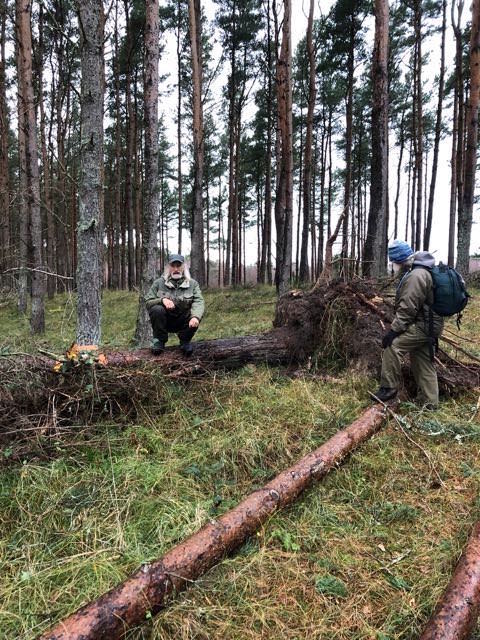 So most of the work this winter was focused on clearing up storm damage, and putting the last two glades into the NE compartment as part of it's 'restructuring – to make space for the planting of a new generation of oaks and the natural regeneration of Scots Pines.
Another project is nearing completion as well – we have cut pretty much all of the tall gorse in 'Lyle's wood', have planted some trees there in the autumn and will plant some more in the spring.
Despite the wild weather the 'Findhorn fledgelings' – wee kids with their parents – have been in the woods near the picnic table every Friday morning. 
We've had a few funerals on the Green Burial Ground – with a new 'Green Burial Group' apprenticing with Will Russel.
And it's been a joy to see new life being breathed into our 'Woodland Garden' by Draeyk and his enthusiastic helpers.
I won't list all the many little chores which need to be done for the wellbeing of the land and all its creatures – from looking after the shelter area and the camping pads to pony field fencing, cutting out invasive lodgepole & sitka seedlings, replacing broken tree-stakes & tubes (especially after the storms) to keeping paths and trails open, etc, etc…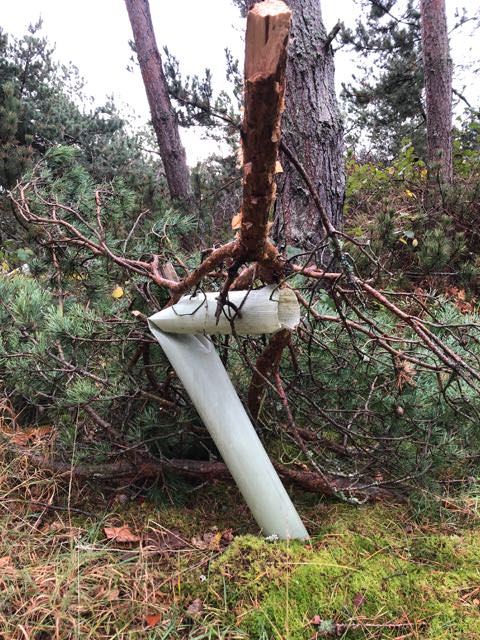 The Conservation Hub is pretty much complete, thanks to Jonathan and his helpers. A long held vision finally coming to fruition!  To me it is the physical manifestation of our commitment to look after the land in our care.
I finish with a word of appreciation to all of you who help us caring for the land in so many different ways – 
THANK YOU SO VERY MUCH !
Many blessings,
Kajedo