The 19th February marked a significant event in terms of the work of the Findhorn Hinterland Trust – the completion of our new and beautiful physical base for our conservation and educational work created from trees from our woodland.  It is a symbol of our long-term commitment to the land we are custodians of and a very practical tool to help fulfil our charitable purposes of conservation, environmental education, building local community and providing recreational resources on the Findhorn peninsula.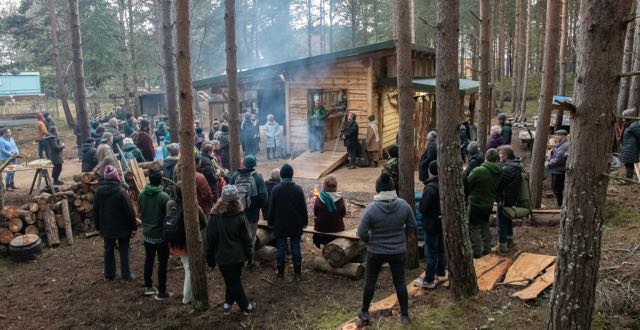 The well-attended celebration and ceremony on that day was the culmination of a lot of thought and hard work which started over five years ago when members of the newly formed trust, George Paul, Kajedo Wanderer and I, visited a site near Lochinver where master woodworker Henry Fosbrooke was completing a similarly designed building.  The journey has required dealing with the details of planning permission, building control, employing a structural engineer, timing when to fell trees for building, reaching out for funding, involving folks in the hard work of preparing trees for the build, finding a skilled practitioner to lead the build, encouraging volunteers and professionals to help with the work and a thousand and one other details.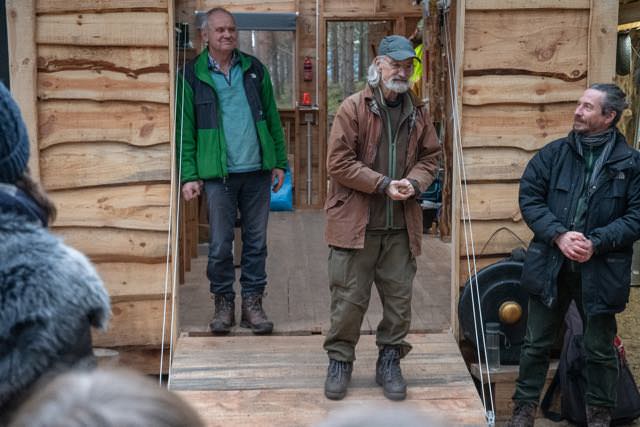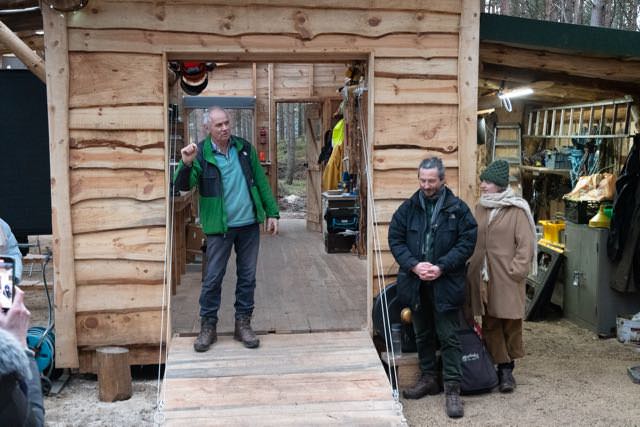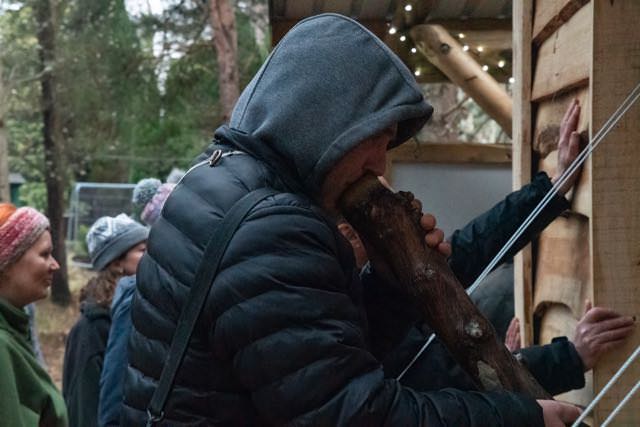 The end result is a beautiful and functional building which brings more joy and efficiency to the work we do but equally as important has been the way that it has been created – the whole network of people that have willingly come together to freely contribute their time and skill to build something positive within our local community that has been challenged by covid, redundancies, fires and major restructuring.  It has definitely helped kick start the rebuilding of our sense of community and hopefully will inspire things to come in relation to the future creation of our new sanctuary and community centre as well as bring nourishment and hope to many.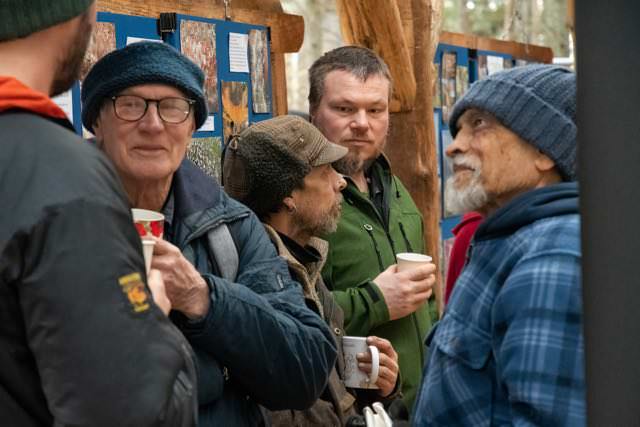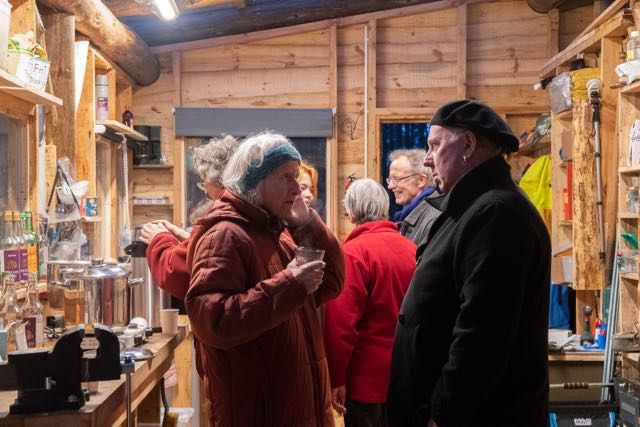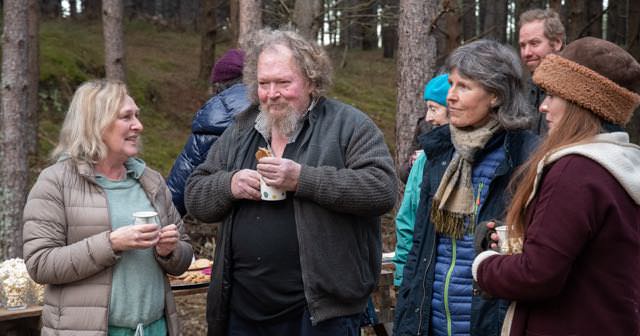 For now let's give thanks to the many, many people and organisations that have given of themselves by being involved in this whole process as we share a few pictures of our celebration together at the end of this part of the journey. 
Many blessings and appreciations,
Jonathan Caddy
FHT Chair