Hello! I'm Marta. I first arrived at the Findhorn Ecovillage at the end of August when I attended the Permaculture course, After l left, I found myself drawn back to this beautiful place between the ocean, dunes, the bay and the woods.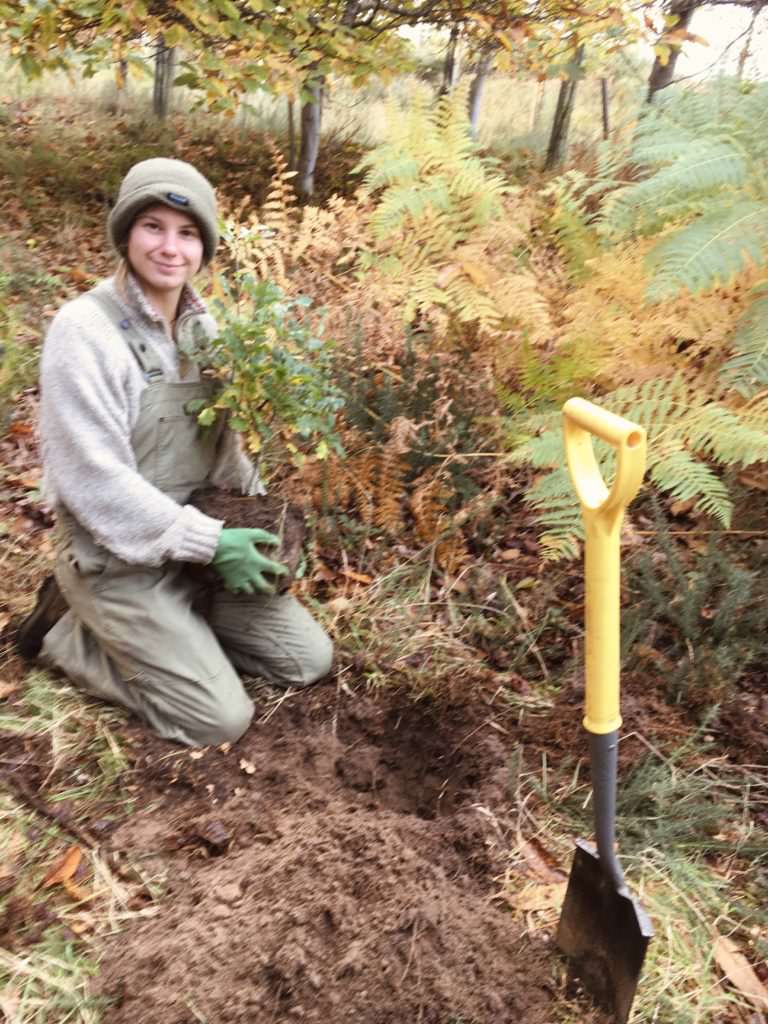 Over the last couple of weeks I've been returning some love into the Earth by helping Kajedo, the FHT Land Manager, on the Hinterland land.  This included preparing for tree planting, clearing gorse, planting trees, being involved in tree care and helping out with the regeneration of new Scots Pines.  I found it very eye opening to consider the amount of time and care that needs to be put into managing and maintaining such an environment.  I have learnt so much from Kajedo already and I am excited that the trees I've planted will grow and bring joy to people many years from now.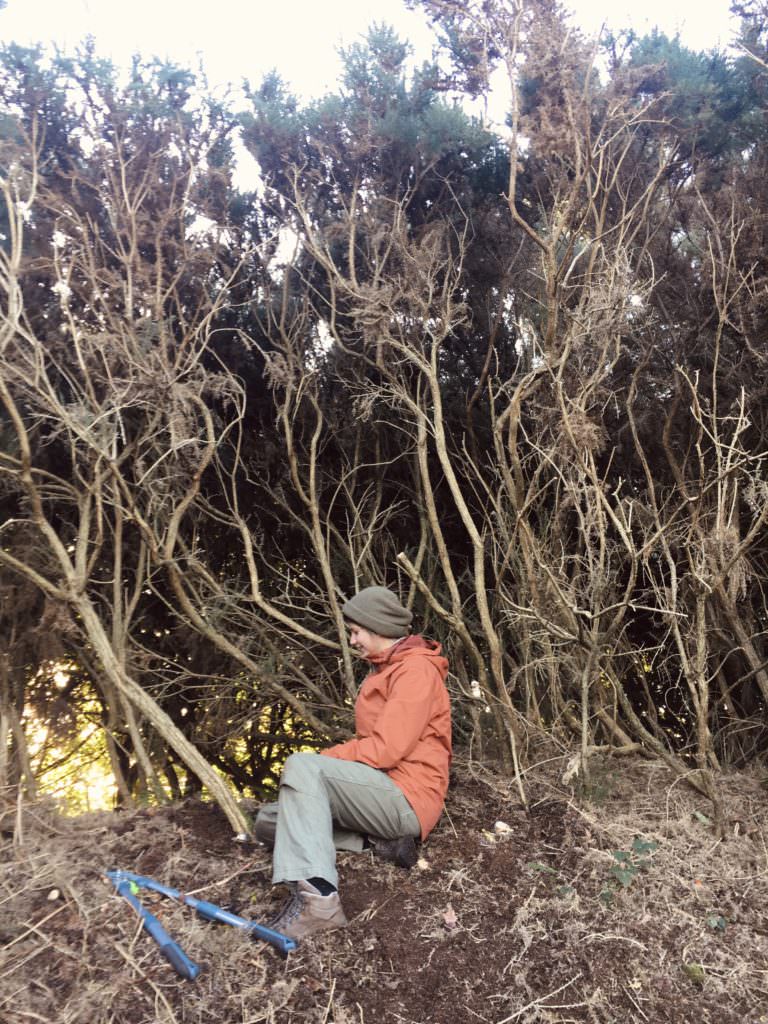 Whist staying on the Hinterland in my van, I have had the privilege of seeing and photographing a new neighbour – a Pine Marten which was on the woodpile at the eastern edge of Wilkies Wood near the wind turbines.  This was the first daylight sighting on this land!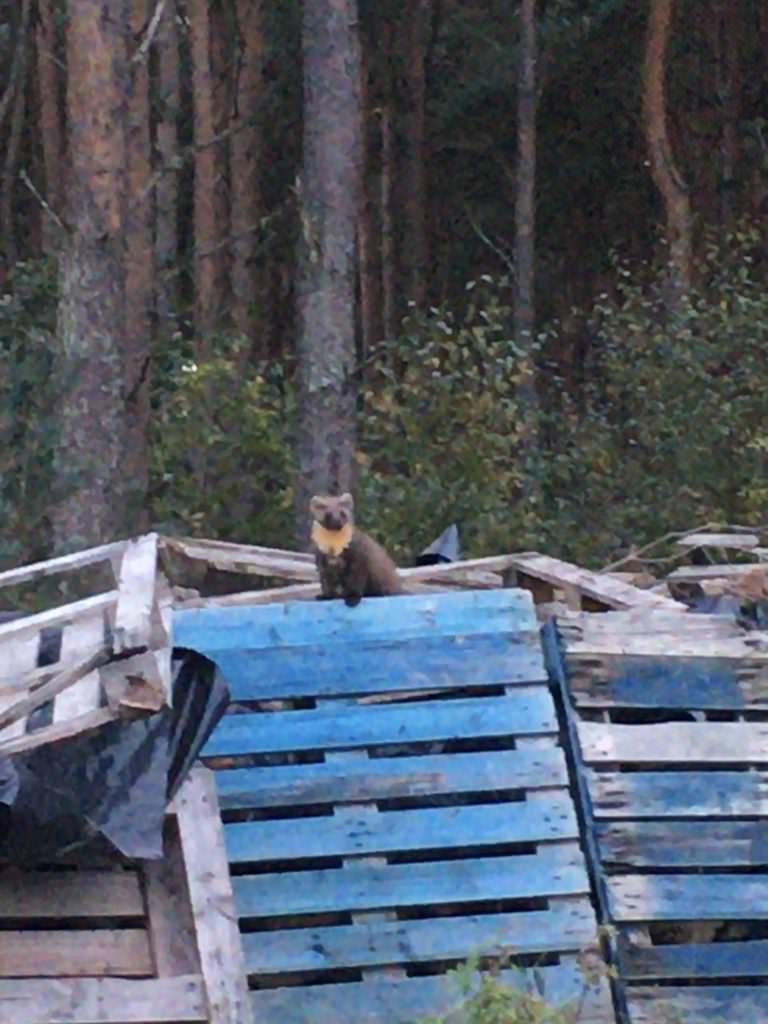 Other delights have been being blessed with seeing the Northern Lights at Samhain and countless stunning sunsets.  I have also discovered that every inch around here is covered in fascinating lichens, mosses and other creatures.  It's lovely to be able to spend so much time amongst them all,
I'm very grateful to be able to offer back something to this wonderful place as it gives me so much happiness to be here.