Despite a frightfully cold May where we needed to feed our four overwintered hives of bees to keep them alive, we now are in the healthy position of having eleven hives in our apiary up by the wind turbines and should have some honey for sale come September – watch this space! We have also enjoyed having a few more people including some young folks come along to our weekly sessions with the bees to find out more about their fascinating world and help with
the practical work of making up new frames for the hives etc.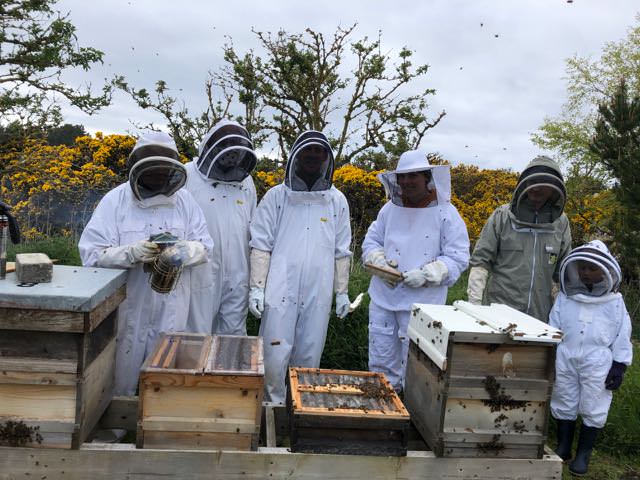 We now have a fantastic educational resource that we have developed for the FHT which we hope to use more of over the coming years. This has been created largely through the continual sterling efforts of our enthusiastic core team, Martin Harker, John Willoner and I, plus the generous funding that has come through Robert Holden and others. A huge thank you to all that have been involved to get us and the bees to this point.
One thing we have been missing is a shed close to our apiary to keep our various pieces of bee equipment in. Thanks to the generosity of George Goudsmit donating his shed which has been outside George Ripley's house for a long time, the much appreciated funding of £250 from the Findhorn Wind Park Community Fund and our neighbour Ed Bichan's skill with his JCB, we now have a shed in place on site! It needs a new roof and some TLC before it is fully functional but we feel that this is a great step forward.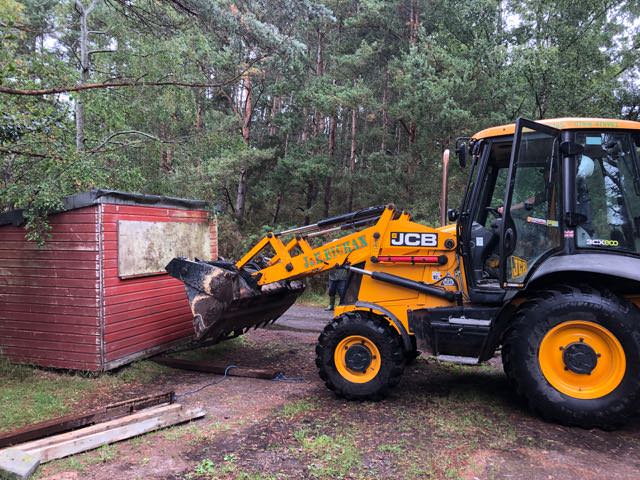 Enjoy the pictures and if you do want to find out more or contribute in any way to our good work, do get in touch. New members always welcome and it's a great way of supporting the land based and people work we do.
Jonathan Caddy
[email protected]