Jonathan Caddy, Chair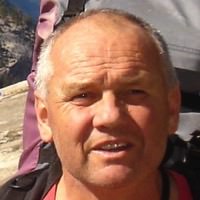 Jonathan Caddy is the current Chair of the Findhorn Hinterland Trust with a background in Ecological Science, practical woodland/land management, business and community organisations. He has travelled widely but has spent most of his life living around Findhorn where, until recently, he has worked as a local school teacher. The land around Findhorn was his backyard as he grew up and he is passionate about its beauty, value and protection.
Arun Patel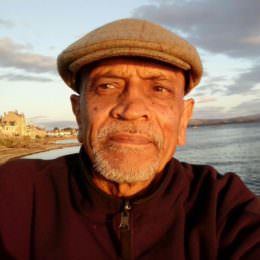 I am a scientist, trained in medical sciences. Prior to entering medical education, I studied Biology, and was fascinated by "magic that nature was holding in its secrets". I have taken a keen interest in learning about nature and biology that sustains human beings on this planet. When coming to live in the Findhorn Ecovillage at The Park, I became more aware of the nature that surrounds us. While I am a supporter of 'Trees For Life" I am also aware of the importance of protecting "the environment in my backyard that I am surrounded by". As a medic, I believe that the human race can only live healthily (and survive) by respecting and regenerating the environment in general terms and by protecting the immediate neighbourhood of all living things that exist around us. I wish to broaden my role/contribution of living with this thriving community by engaging in projects like the Findhorn Hinterland Trust.
Alan Watson Featherstone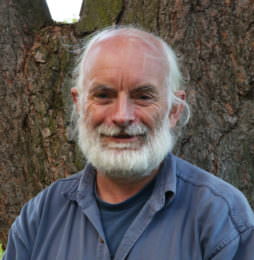 I've been part of the Findhorn Community since 1978, and have previously been a trustee of both the Findhorn Foundation and Trees for Life, the award-winning conservation charity that I founded in 1986 to help restore Scotland's Caledonian Forest. As Executive Director of Trees for Life for almost 30 years I gained in depth experience of all that is involved in running a charity, which I'm able to bring to the role of Land Trustee of the Findhorn Hinterland Trust. My main interest is in the Trust's practical work, and in identifying, photographing and protecting the special biological diversity of the land we're responsible for.
Jacqueline Buckingham
Jacqueline grew up on a farm in the south east of England and has always had a close connection to nature.  As a child she vividly recalls communicating with the animals and trees on the family farm – and now she teaches interspecies communication.  Her love of the land and her respect for the wisdom of nature has been deepened and honed through her life as a result of the mentorship she has received from indigenous elders from Australia, Ecuador and the USA, and her current work is a direct result of her own personal journey with nature-connection.
During her career Jacqueline has been involved with a variety of environmental awareness groups – mainly in Australia, where she lived for ten years, during which time she worked for The Wilderness Society (Australia's leading environmental protection charity); OzGREEN (dedicated to cleaning up waterways, including the Ganges); was on the board of Be The Change Australia from 2007-2016, and was a director of Be The Change Initiative UK for four years.  
Jacqueline offers workshops at Findhorn on animal communication and nature connection and has spent many happy hours immersed in the woods and dunes.  She has also taught permaculture programmes at Findhorn, was on the faculty of the Ecovillage Training programme, and now teaches animal communication, nature connection and Active Hope in the UK, in Australia and around the world, as well as online.
Jacqueline was staff member at the Findhorn Foundation for seven years, working in fundraising, communications, web-streaming and education.  During this time she became the Foundation's representative on the FHT board, and when she moved back to England to focus on animal communication she continued as a Trustee, and for many years served in the role of Treasurer. She is inspired by the beauty of the hinterland area, and the opportunity it provides for connection with the natural world, and enjoys being involved with helping to maintain this unique site and its incredible biodiversity.
Paulo Bessa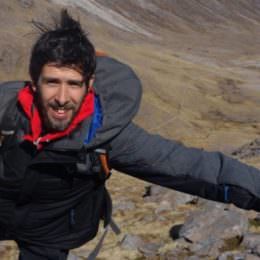 Paulo was born in Portugal and developed a love of nature early in his life. As a young twenty year old, he graduated as a Biologist and went on to gain a PhD in medical research.  After that he felt a call to dedicate his life more to community and sustainability – for the last ten years he has lived in Iceland, Austria, Portugal and Scotland working in various roles including as an environmental educator, ecological researcher, volunteer coordinator, a project manager and as a fundraiser. Paulo has a passion for plants, birds and mushrooms and also has a keen interest in the topics of low carbon living, sustainable food production and conservation biology. Since 2017, Paulo has lived with his wife and daughter Olivia in the Findhorn Village and now in the Findhorn Ecovillage at the Park working in the Phoenix local community store.
Judith Bone
I have been a member of the Findhorn Foundation Community since 1986, working for over 30 years for the Findhorn Foundation in the Educational area. That work included supporting people to appreciate their connection with and ability to co create with the intelligence of Nature. My love of being outdoors and walking takes me into the Hinterland most days so I am very keen for this land to be cared for, known and loved by the local community and visitors to the area. I also bring my experience of being a trustee both for the Findhorn Foundation and Trees for Life, a local award winning conservation charity set up but my fellow Trustee, Alan.