An Inspiring FHT Day Workshop
On Saturday the 26th of June, I had the wonderful opportunity of participating in the Sharing Nature with Children workshop led by Roy Simpson, a resident of the Park and fellow nature lover and caretaker.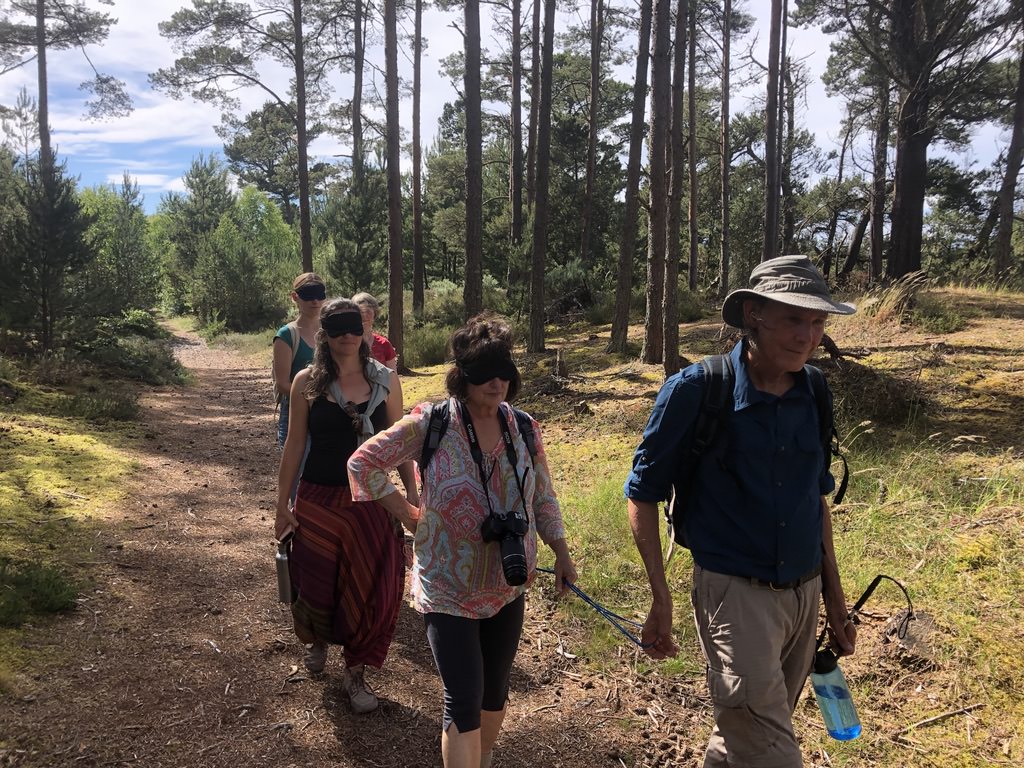 Throughout the day's workshop, Roy led our group through a series of games designed to educate children (or teens and adults alike) and help connect them to the nature surrounding them. The workshop was primarily aimed at other educators who can bring these games, activities and ideas to children or students. I myself am not an educator or teacher (though perhaps one day it is something I would be interested in), I'm just a young traveller who has fallen in love with the magic of Findhorn and enjoys getting involved in all the interesting things offered here. Educator or not, young or old, I think this workshop has something for everyone and I had such a lovely and inspiring time with Roy, the rest of the group and of course Mother Nature.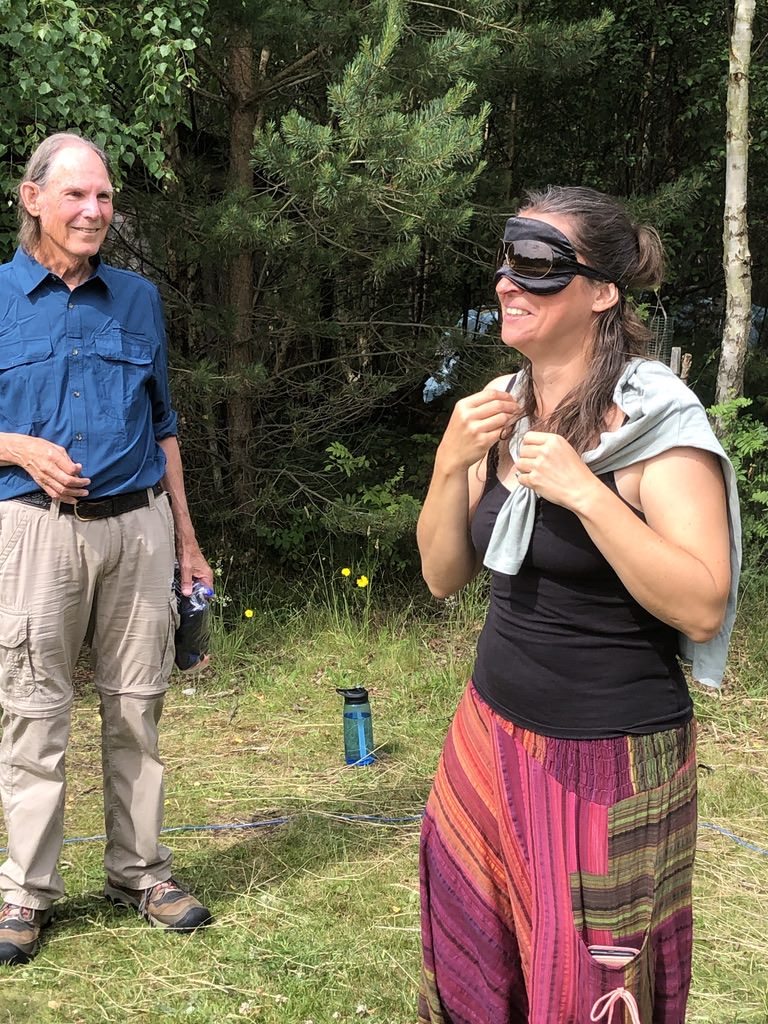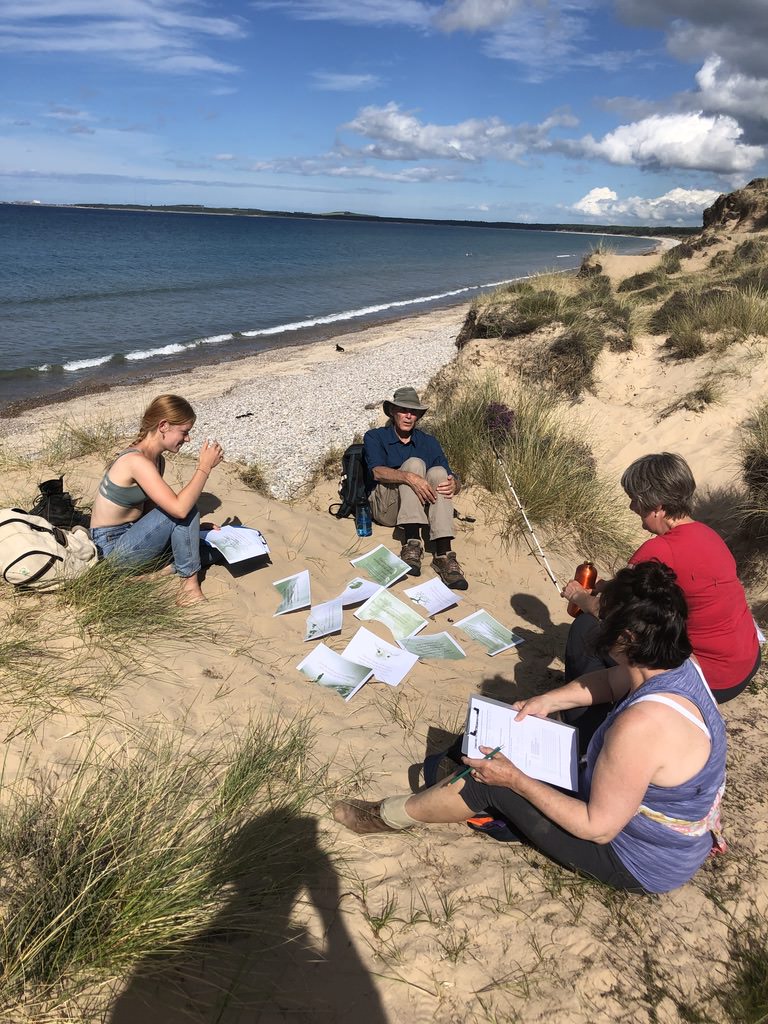 The various activities encourage a perspective that nature is an incredible life force worthy of our love, respect and attention. It is something we ourselves are very much a part of, and to protect it we must understand it. To understand it, we must take time and space to step out of ourselves and explore the wonderful world around us. Marvel at the jagged zig zagging tree bark, the soft cushioned beds of lime green moss, or the smooth and shining water worn stones, the whooshing and whistling wind, the deep and fragrant woody aroma of pine, a brilliant pink foxglove against a green, earthy Forest backdrop, the sweet scent of coconut on the air amongst golden gorse, a gentle echo of cooing pigeons and sweet melodic songs of blackbirds, the breathless beauty of an endless horizon and where the silvery sea meets a vast cloud strewn sky…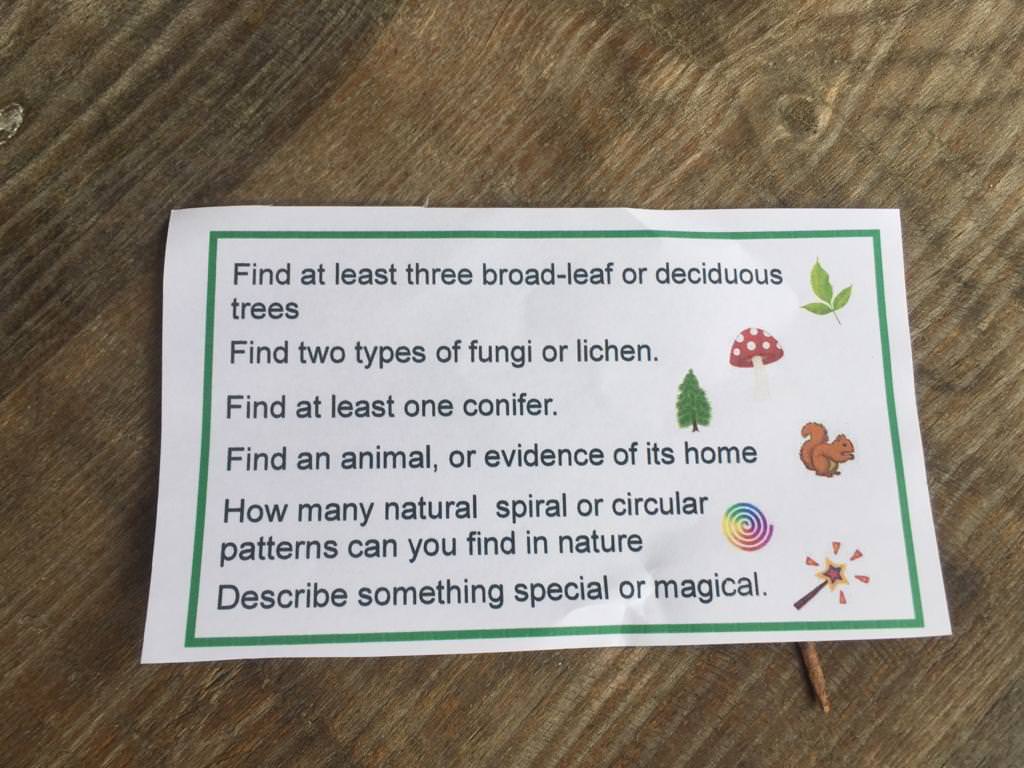 Each day after the workshop, I have felt the urge to spend more time with nature. Not just walking outside, but truly being with nature. Developing a relationship the same way you would a good friend. Doing nothing in particular. Just spending time with each other. Listening, watching, observing, admiring, learning, connecting…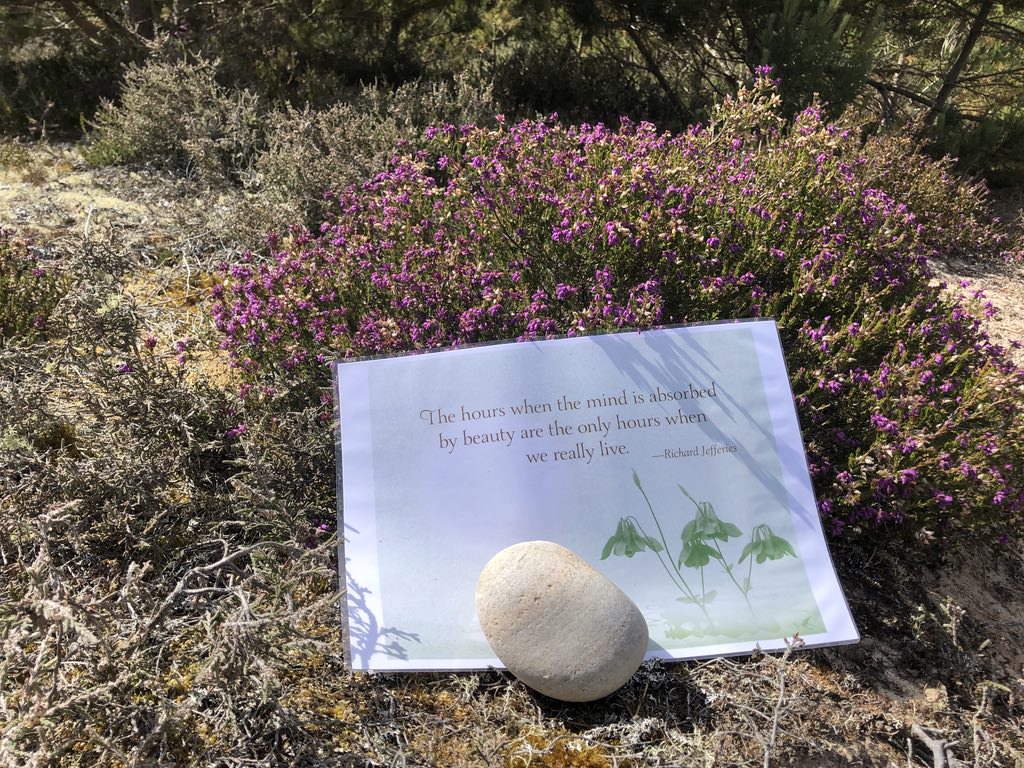 So each time I get the gentle and spontaneous inclination to idly wander the hinterland, or to sit quietly in one of the gardens. I follow my curiosity and let nature do the talking. 
We all have so much to learn and so much to gain from reconnecting with the natural world around us. I am very thankful to Roy for holding the workshop, for inspiring me, and for sharing some wonderful ideas and ways to deepen my connection with the natural world. I hope in the sharing or my experience, I can inspire the same in you.
Emma Dowling
Young Traveller from Oz 
and new FHT Member 
June 2023
Stop press – Roy Simpson will be running this informative and inspiring workshop again on the Hinterland on Saturday the 16th September.  Please sign up and join us by following this link if you are interested.