The last few months have seen abundance in the garden, not just in harvest but in wildlife, be it the small beings in the pond to larger visitors; all sharing this bountiful space. In fact, so much so that we humans have had to take a beat and remember this is a shared edible landscape.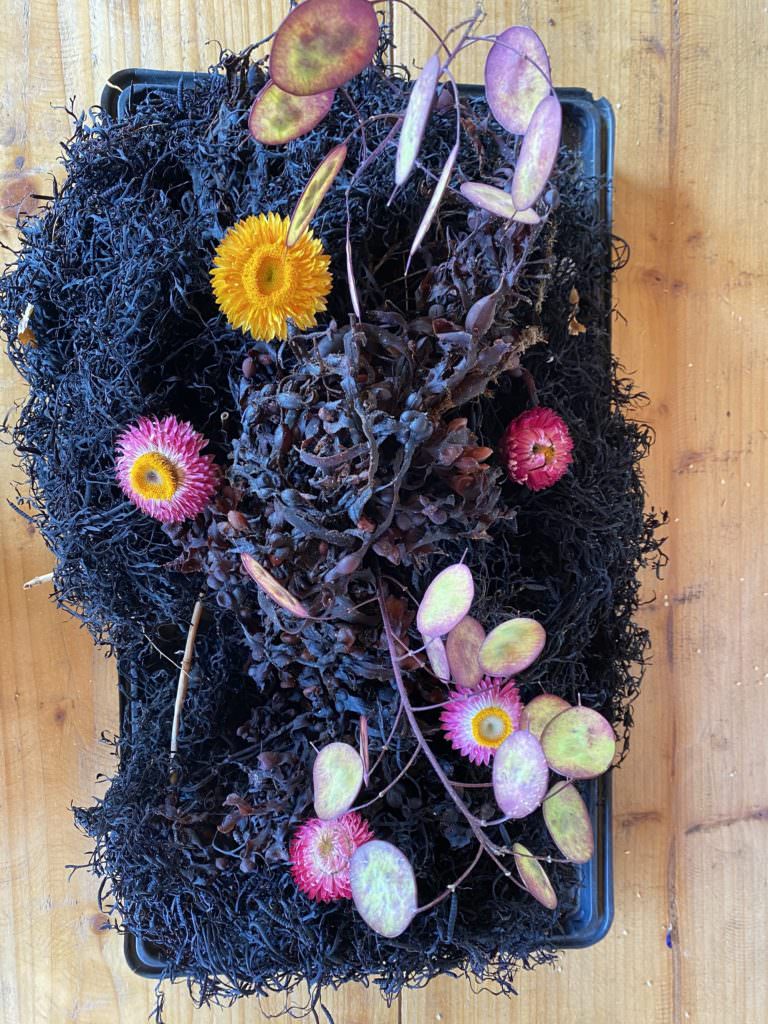 There have been numerous group visits from tours, arts programmes, permaculture organisations and many more, so the garden continues to inspire. Meanwhile the Outdoor Learning Space is increasingly being used for get-togethers, music, reading and writing and solo meditations. The new comfy bench has proved a real hit and the new glass window so wonderfully fitted by a volunteer is fantastic and provides a view onto the new wind and hanging plant garden to the rear. Thanks also to the removal of the sadly ineffective stove and burner we have more room in the space.
It has also been a challenging time too, with less helpers it takes more to keep the garden flourishing, so please if you say you are coming please let me know if you cannot make it. Saturdays at 9am remains the day and time I am usually there if you want to drop by on a more informal basis.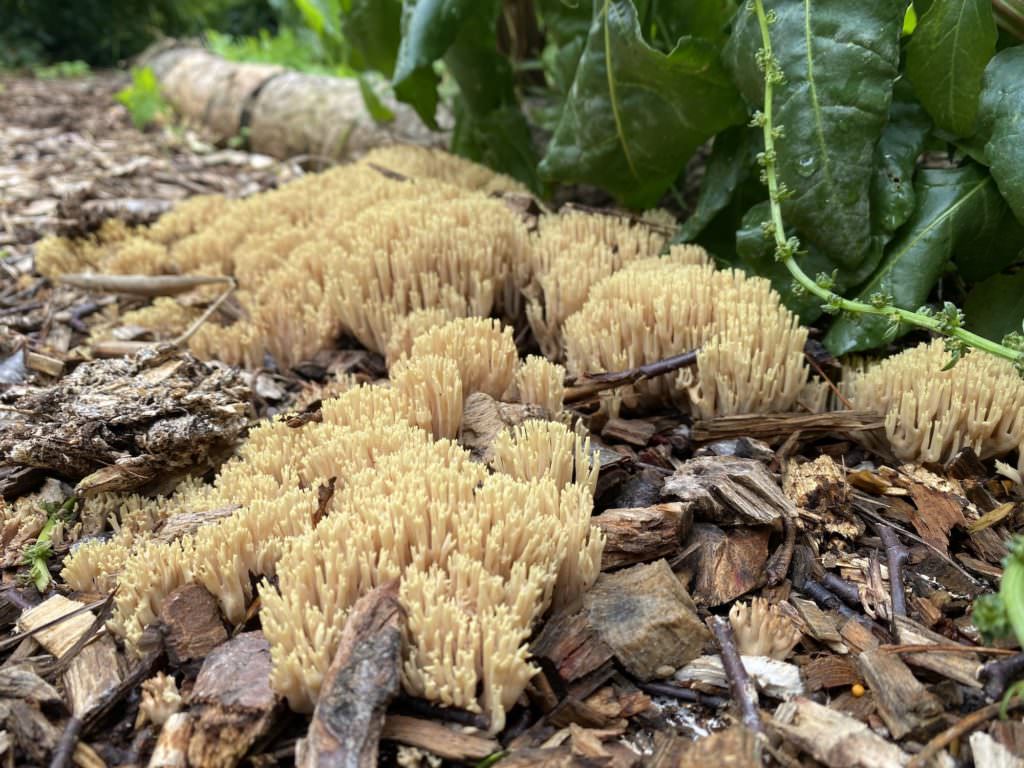 What's on show at the moment you may ask? Well we have wild bergamot in perfusion, as well as a wonderful display of strawflowers, runner beans, sunflowers and coral fungus. So drop by soon or contact me if you wish to volunteer. I am particularly  looking for a committed volunteer who can be mentored into the practices of the garden, so please contact me if interested.
Draeyk van der Horn
FHT Woodland Garden Orchestrator
15th August 2023