A Story of Learning and Gratitude
I am fully aware of the challenges facing our world including the loss of biodiversity, cultural diversity and climate change and for the last ten years I have been working as an aid worker in different parts of the world, most recently in Mongolia, to do something to make a positive difference.  My work has been in the fields of appropriate technology, renewable energy, organic agriculture and helping with access to water.  I have been fighting to support vulnerable populations to recover their self-esteem, local knowledge and dignity. After considerable reflection, I thought I needed to go beyond barriers that I found in a system which I felt reproduces a failure model of life and a spiral of destruction rather than abundance.  Driven by this search for living in a more harmonious way with nature, I decided to explore what was on offer at the Findhorn Ecovillage by signing up for a permacuture course in October.  
During the course I met some very special people and discovered some 'beautiful jewels of paradise' at Findhorn that helped me to visualise and dream of a beautiful future for humanity becoming part of ecosystems again. Two projects and talks especially caught my heart – Alan Watson Featherstone and the Trees for Life rewilding project and the ecosystem restoration project on the Findhorn Hinterland Trust introduced through a guided walk and talk given by its Chair, Jonathan Caddy. As I was at Findhorn, the magic did work and before ending the course I was offered a house for a month to take care of a beautiful cat, I was accepted as a volunteer by the Findhorn Hinterland Trust and after a few weeks I was then able to attend a rewilding week course with Alan and his wife Pupak in Glen Affric.
Whilst  carrying out a variety of activities on the Hinterland, I had the best mentor I could imagine, Kajedo Wanderer. With him, I learnt so many things that it would take a much longer article to express them fully. The ones that impacted me most were: that every external action we make is an internal action we do to ourselves; he taught me to observe, listen and communicate with nature and to feel what is requested of us to do as part of the ecosystem we are in and to recieve and give back in balance. I also learnt so many things about the ecosystem such as the species succession that nourishes the soil until it becomes a forest and the different trees, plants, mushrooms, insects, mammals etc that contribute to the complex interconnections between living and none living creatures that live in fragile balance. He also helped me to learn many things I didn't know about myself. I feel very grateful – thanks from the heart Kajedo!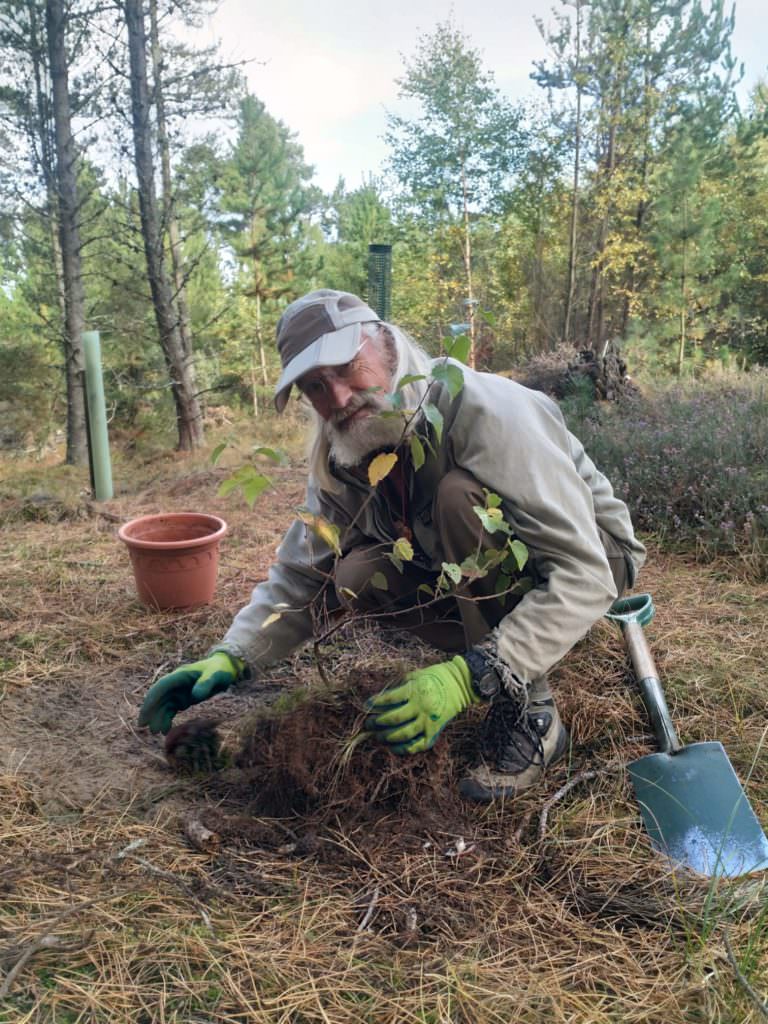 Volunteering was also fun! I loved the Wednesday mornings where I shared time with more Hinterland volunteers co-operating together in forest care tasks. I was also lucky enough to have the chance to enjoy a couple of days with Jonathan Caddy and George Paul to help build the new long term Hinterland volunteer's Shepherds Hut, a project inspired by a mobile gipsy camper van. I must confess that I'm not a very handy person but there was no issue about my lack of ability as they were very happy and patient teaching me and made me feel integrated and useful as part of the team. They have fun working and really transmit this. I really enjoyed it!
I will end my story with what I felt was a little of Findhorn´s magic. When I was doing the permaculture course we took part in an activity that involved letting ourselves be guided to a place our heart takes us to. Even though I was in love with Craig and Maria´s food forest garden, my heart directed me to the tree nursery in the Hinterland Woodland Garden. I could see that the small, beautiful trees there were asking for some love and care as they had many weeds in their pots. The garden is being cared for by Draeyk who has volunteers on Saturdays but sometimes it is in need of additional hands. I ended up with another friend on the course, taking care of the trees. When others on the course left, I continued caring for them in the afternoon after my Hinterland volunteering work. What I was not expecting was what turned out to be the best ending I could hope for for those beautiful trees and myself. In my last week of volunteering, Kajedo, who knew nothing of this story with the trees, asked me to plant them in the Hinterland woods! My heart is full of joy whenever I think of those lovely little trees as part of the Hinterland woodland.
I only have words of thanks for this amazing experience!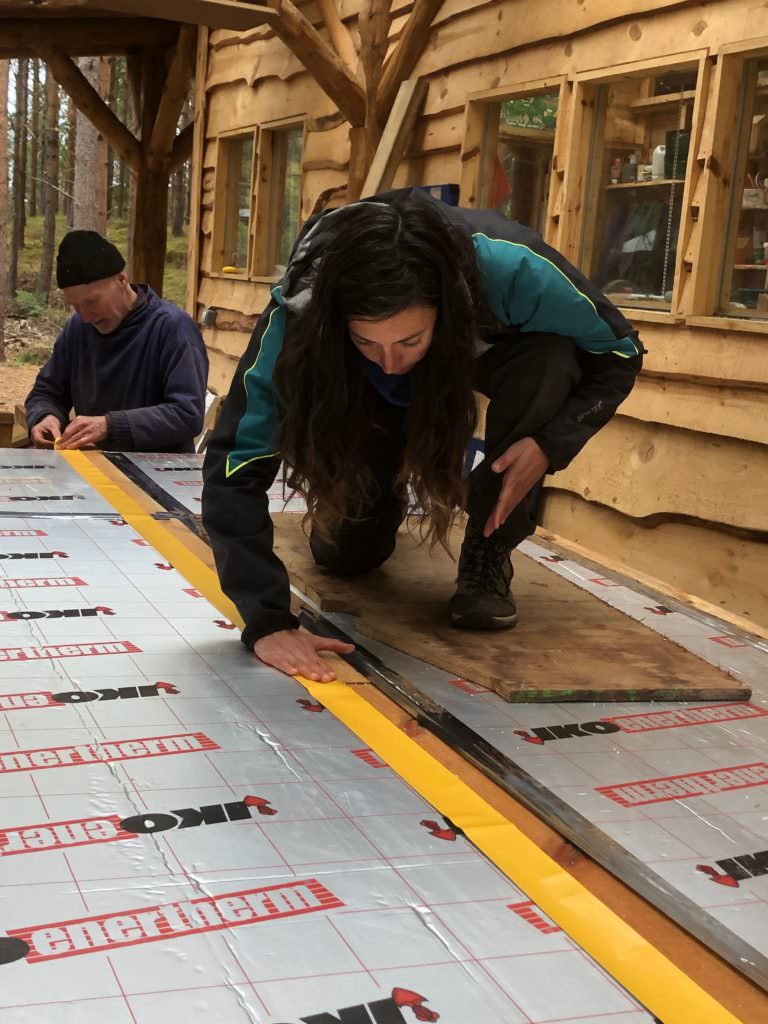 Beatriz Maroto Izquierdo
Madrid November 25th 2022