To live in this world
you must be able 
to do three things:
to love what is mortal;
to hold it
against your bones knowing
your own life depends on it;
and, when the time comes to let it go
to let it go.
At our most recent funeral, for community member Ian Cook, a dear childhood friend of his stood in the Universal Hall and read these words from In Blackwater Woods, written Mary Oliver. This was an offering to a friend, an acknowledgement of the love that can grow in friendship and a blessing for the family and community to witness and share in this love.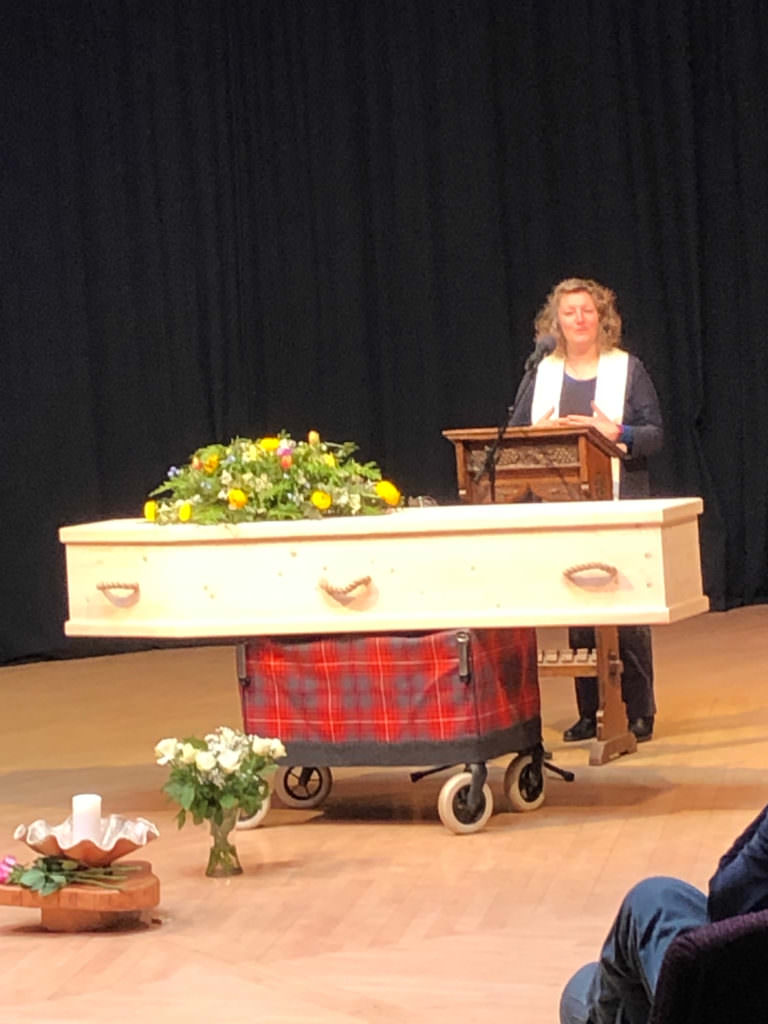 Following the ceremony in the Hall, the funeral procession was led to the Wilkies Wood green burial ground, where Ian's body was buried. It was my honour to hold this ceremony and to facilitate the service to reflect Ian's life and relationships both with, and outside of, the community.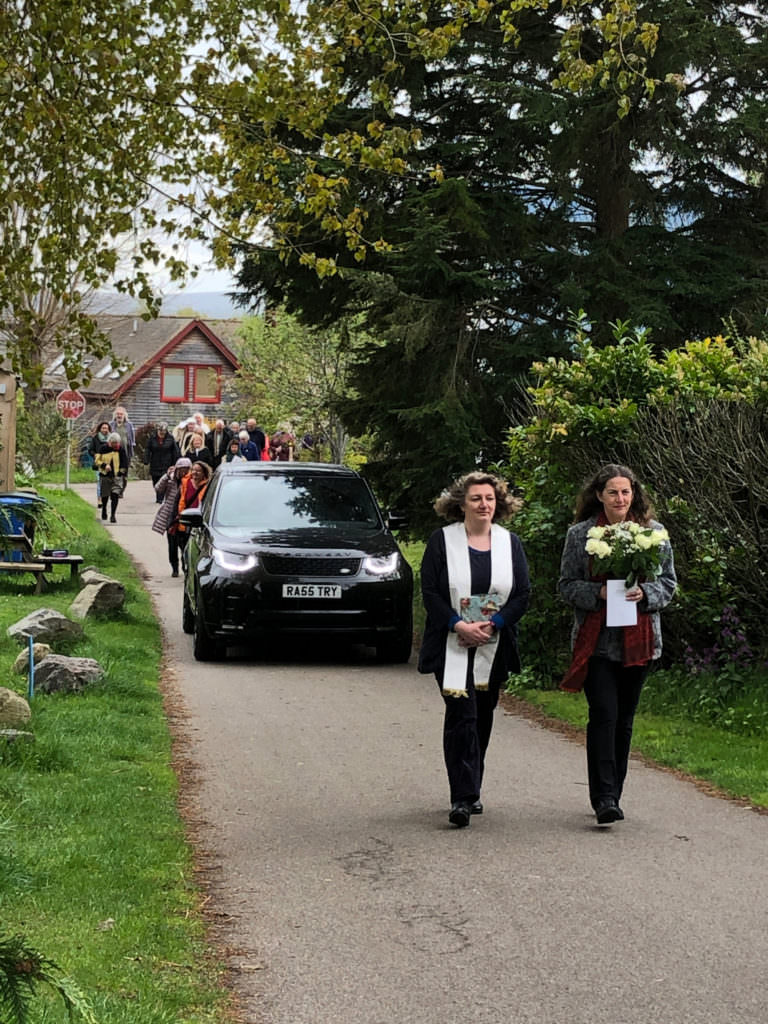 I recently joined the green burial team, a branch of the Hinterland Trust. I work together with Laura Shreenan as funeral co-ordinator as we gently take the baton from the generous hands of Will Russell, who has been crafting and holding this work for many years. It is the most exquisite honour to hold a funeral ceremony – to give form to a life that has been lived in so many different shapes and threads and colours.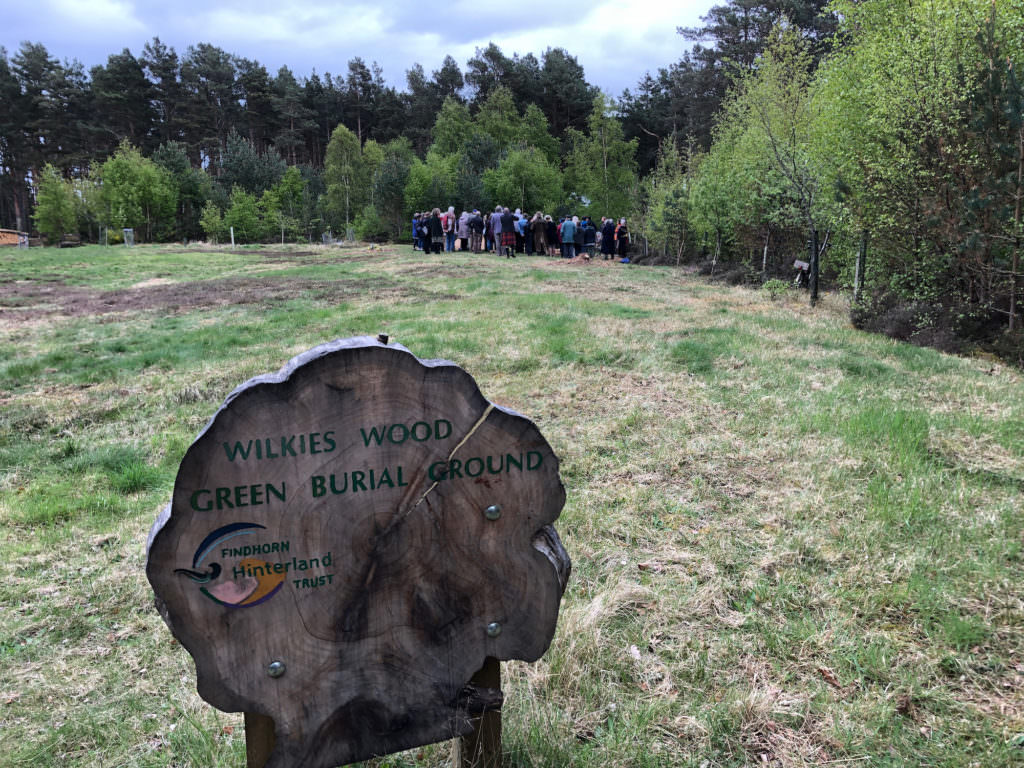 In many ways the key task of the funeral celebrant or funeral co-ordinator is to listen – listen to the family and friends, listen to the themes emerging in a person's biography and life choices, listen to the still small voice, listen to what echoes from the deceased and listen to the space. In the green burial ground part of the ceremony is also listening to the land.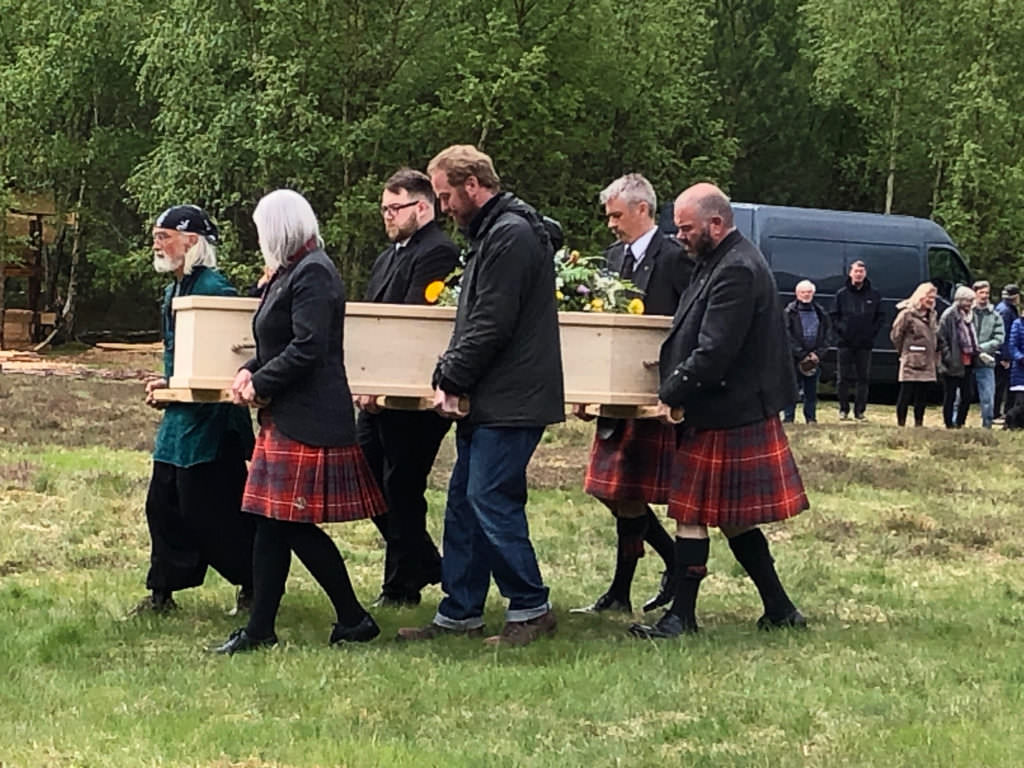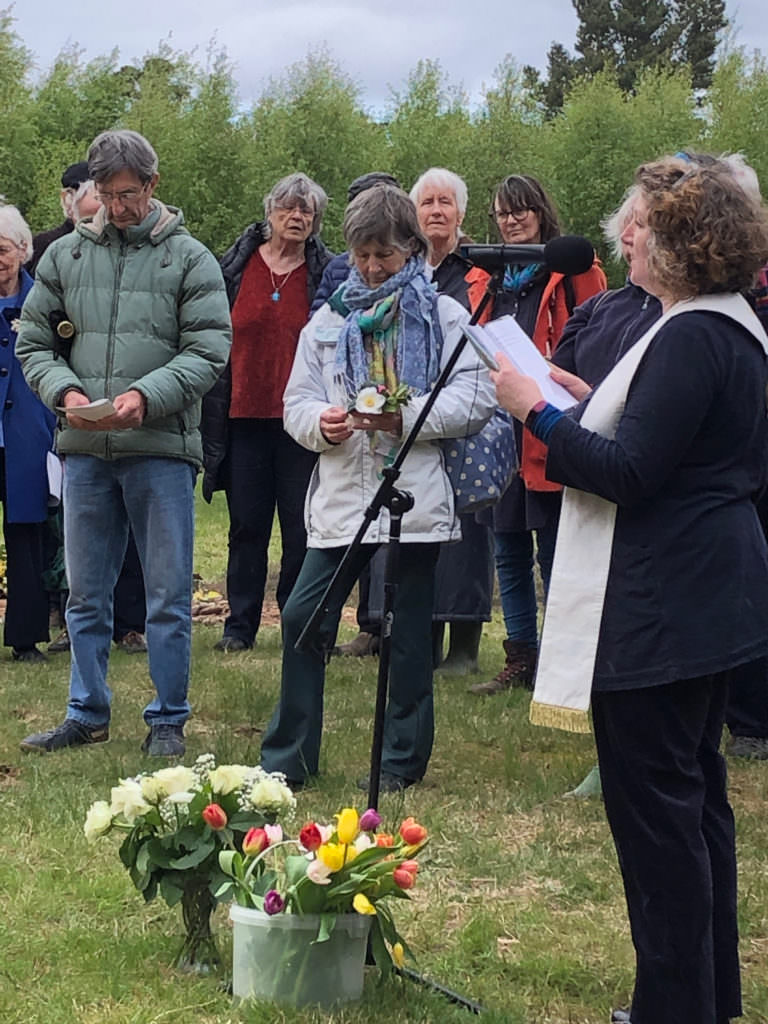 It seems to me that this listening is weaving a vessel that holds those gathered and makes it possible to live in this world whilst in grief, that Mary Oliver described, having loved what is mortal, having held it against our bones, we can entrust the remains of our beloved and let them go.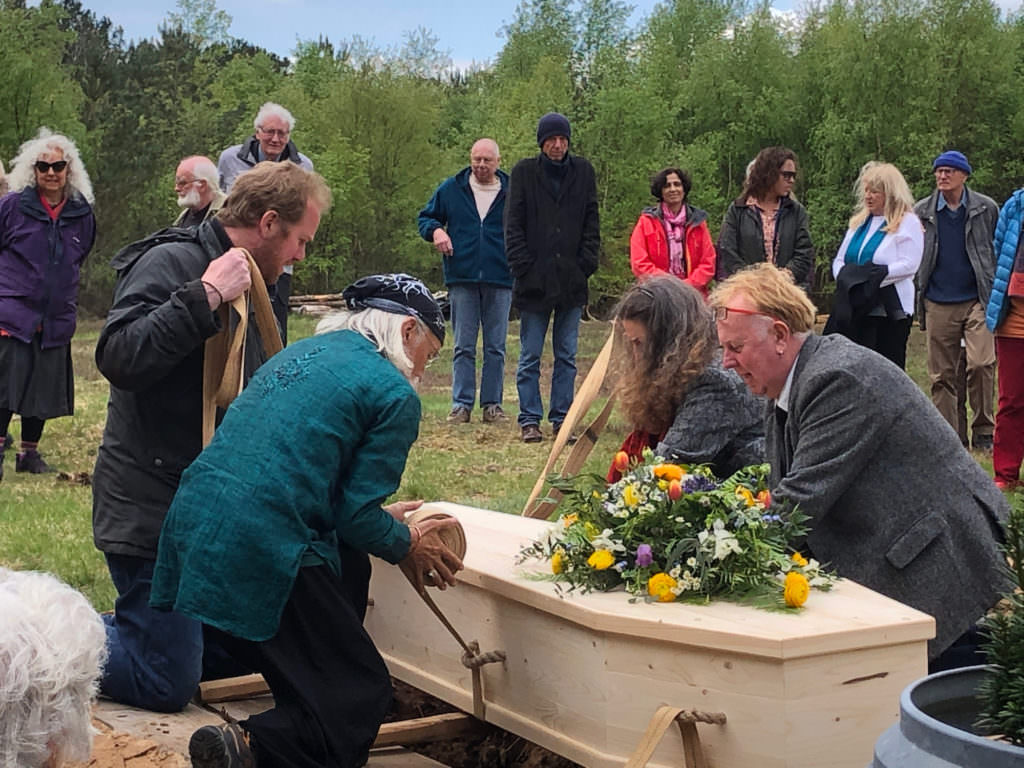 It is wonderful to be part of a smooth running team that shares the vision of love-in-action, of inner listening, and of respect and co-creation with nature, all in the realm of the green burial ground.
Juanna Grace Ladaga
One Spirit Interfaith Minister and Spiritual Counsellor