Since the completion of the Conservation Hub we've been busy with more, much needed construction. However, contrary to what Jonathan has told some folk, we have not been building Scotland's first all wood spaceship!
Earlier in the year we completed a storage shed for the ponies hay….. a big improvement on wind- flapped tarpaulin. It's tucked away unobtrusively in the gorse and provides dry storage and easier access. We estimate the total cost was between £5 and £10 ! The frame and cladding is from our own woods, much being generously made available by recent gales. The roof is recycled material from the demolition of the old caravan park toilet block. Nothing wasted.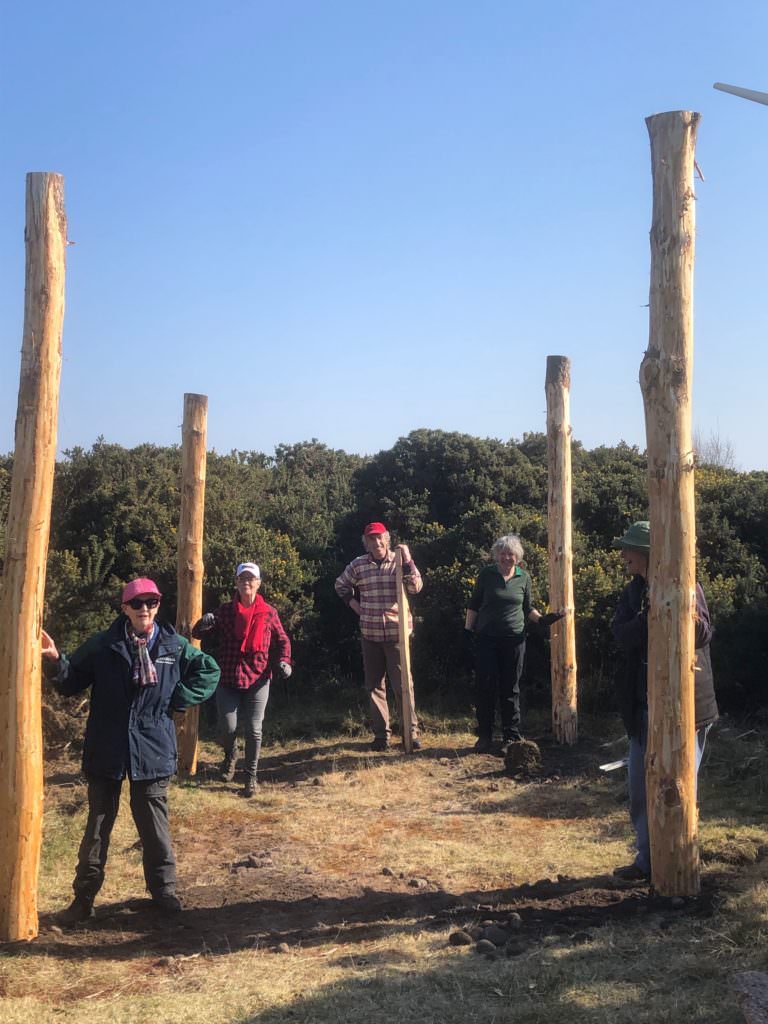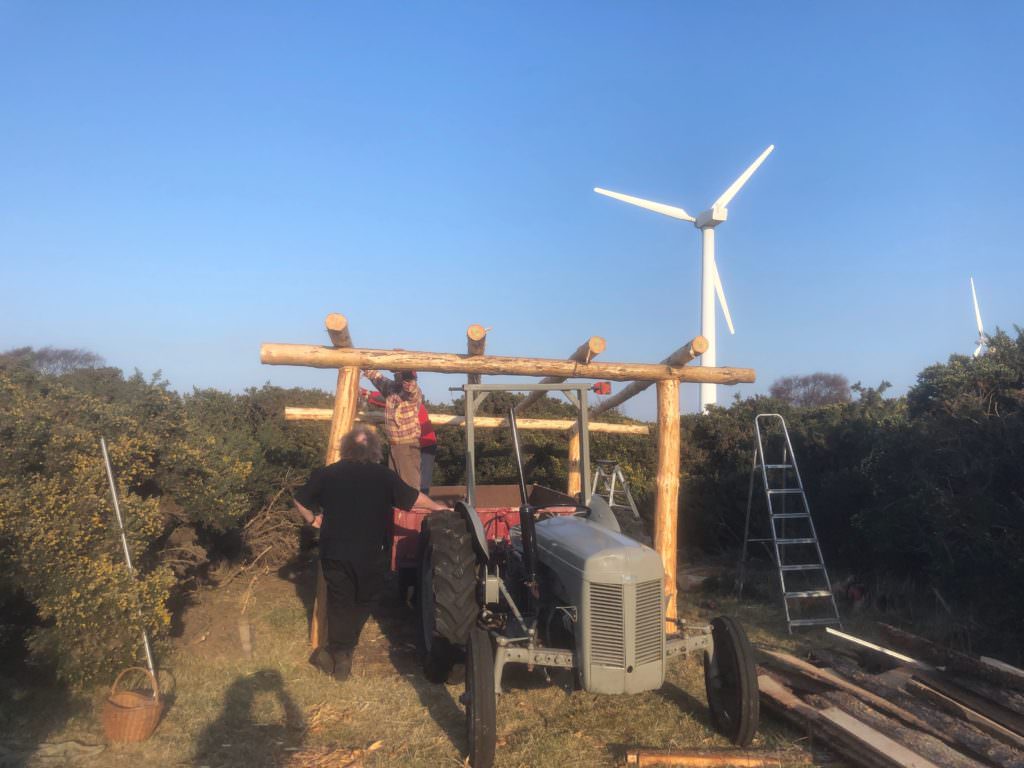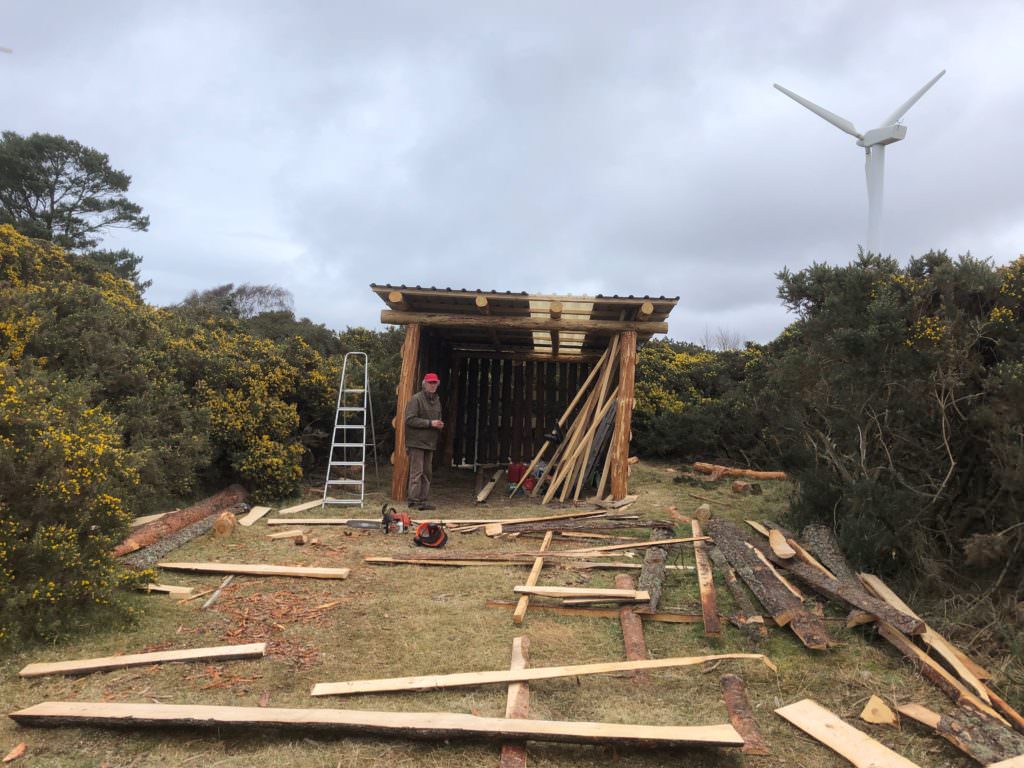 Next, almost completed, is a new compost toilet. Sighted a few metres from the original one ( still in use) it reflects the steady increase in visitors and activities in the Hinterland area. As with the hay store we have used our own timber and salvaged material. It's been fun trying to produce something that is functional and blends in with its surroundings and I think we've managed.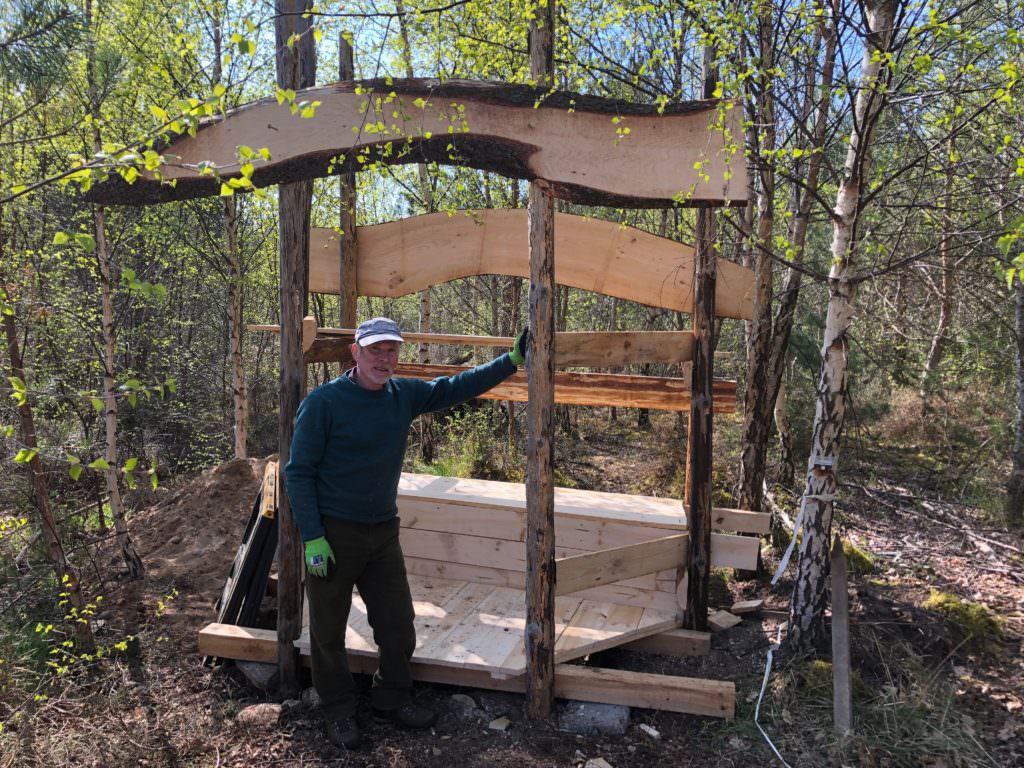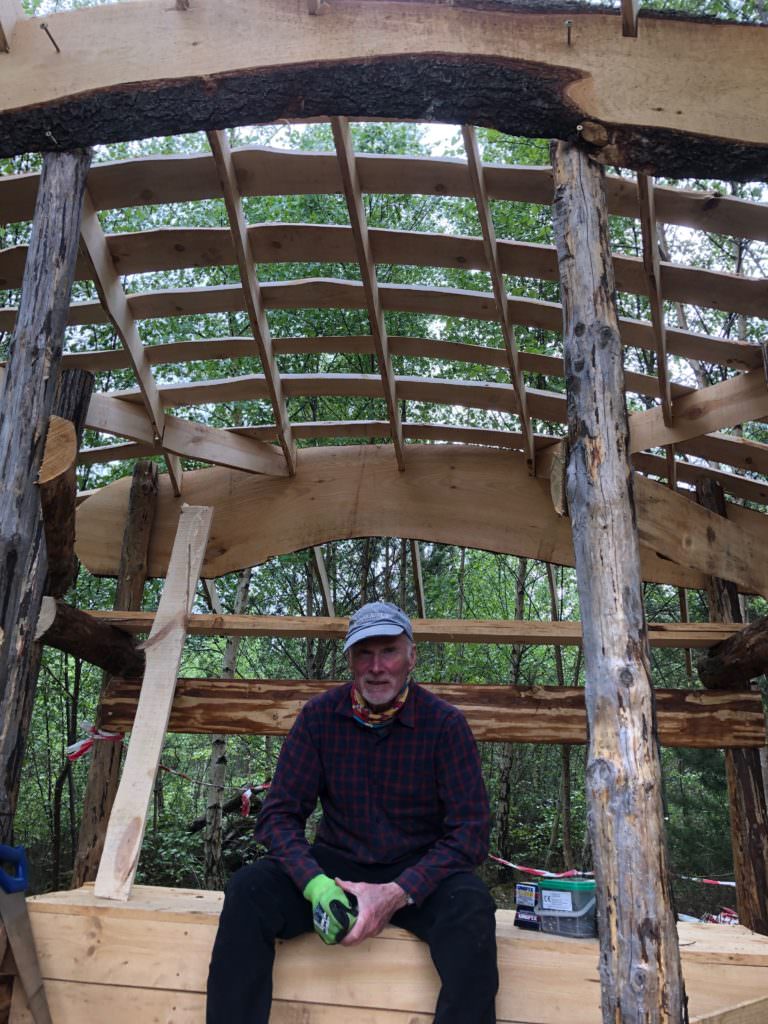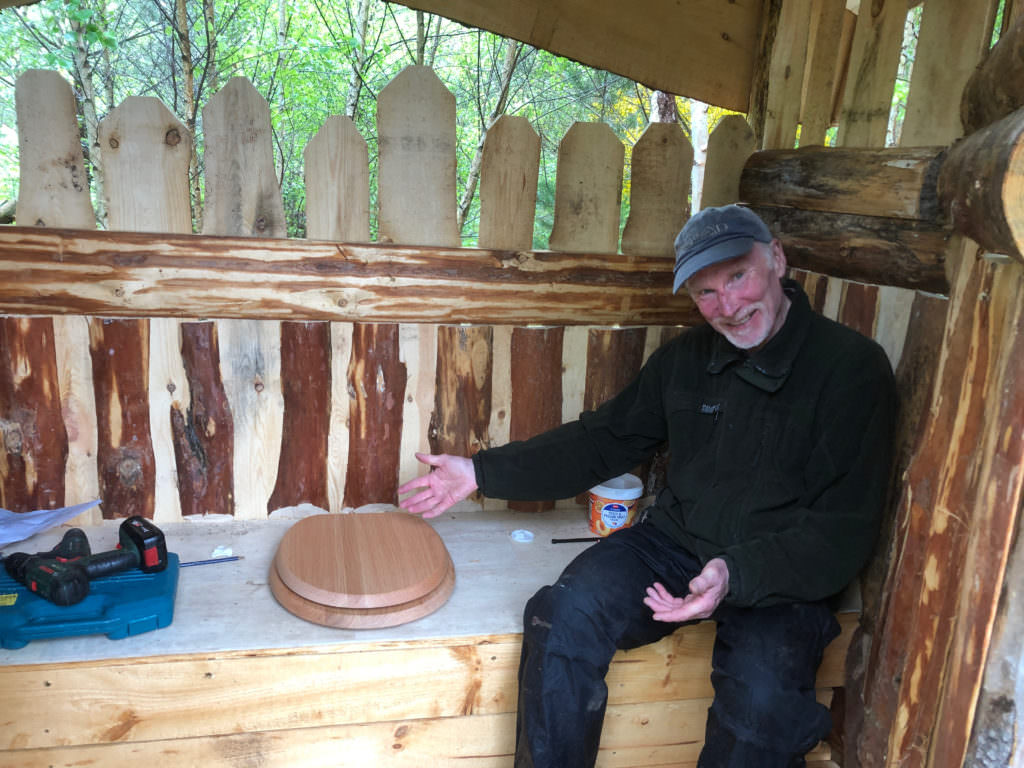 Thirdly and still at an early stage is a Shepherd's hut. We regularly have a long term volunteer working at Hinterland and good accommodation has sometimes proved challenging to find. The 'hut' will, we think, provide a cosy dry spacious wee home for whoever lives there.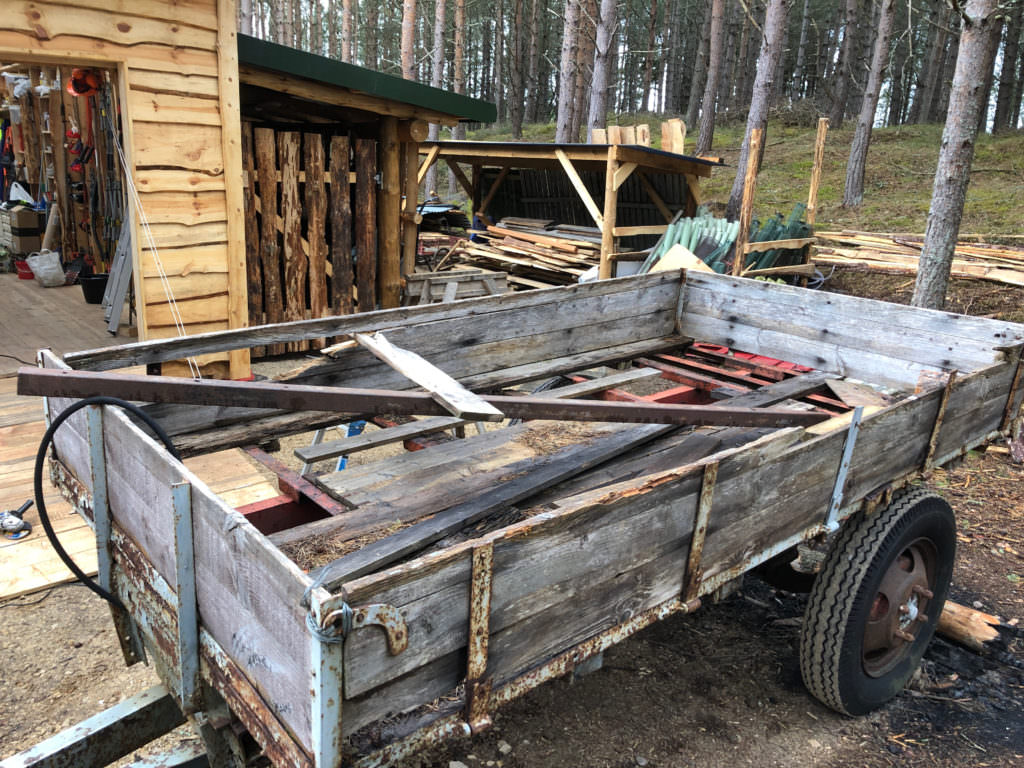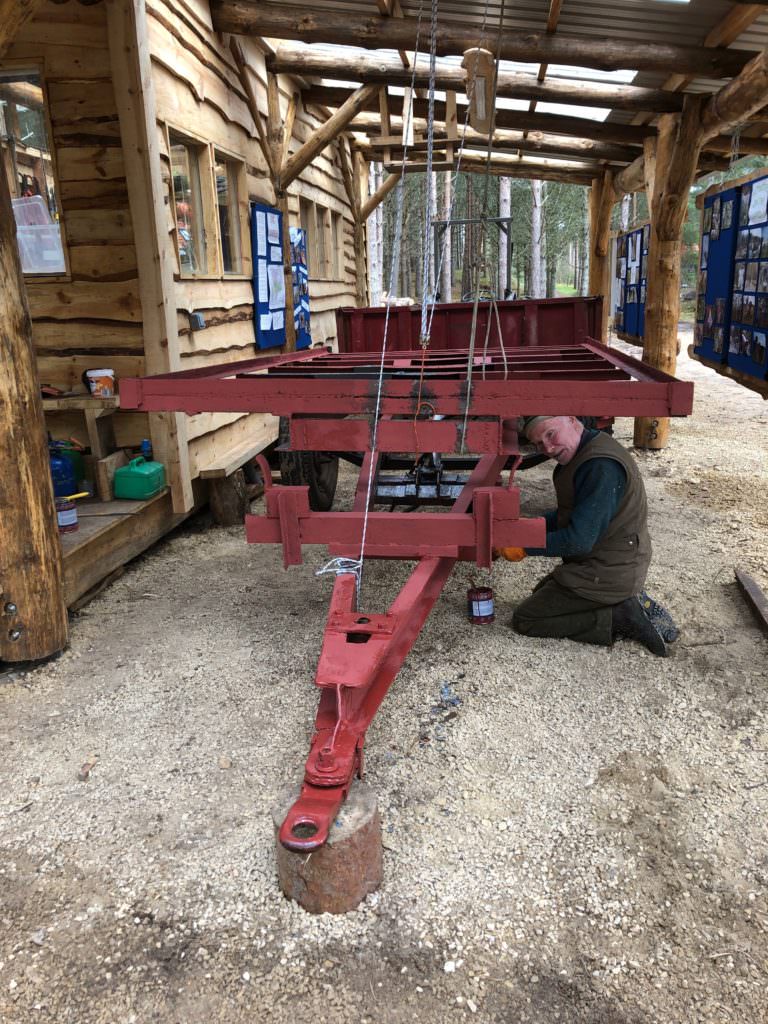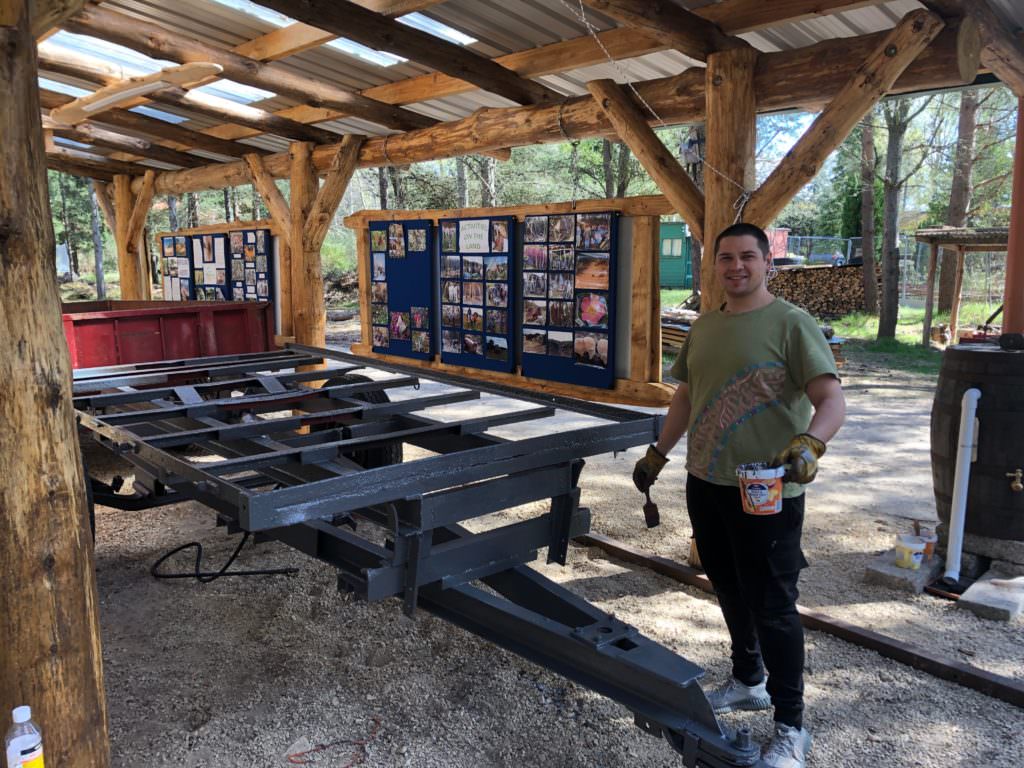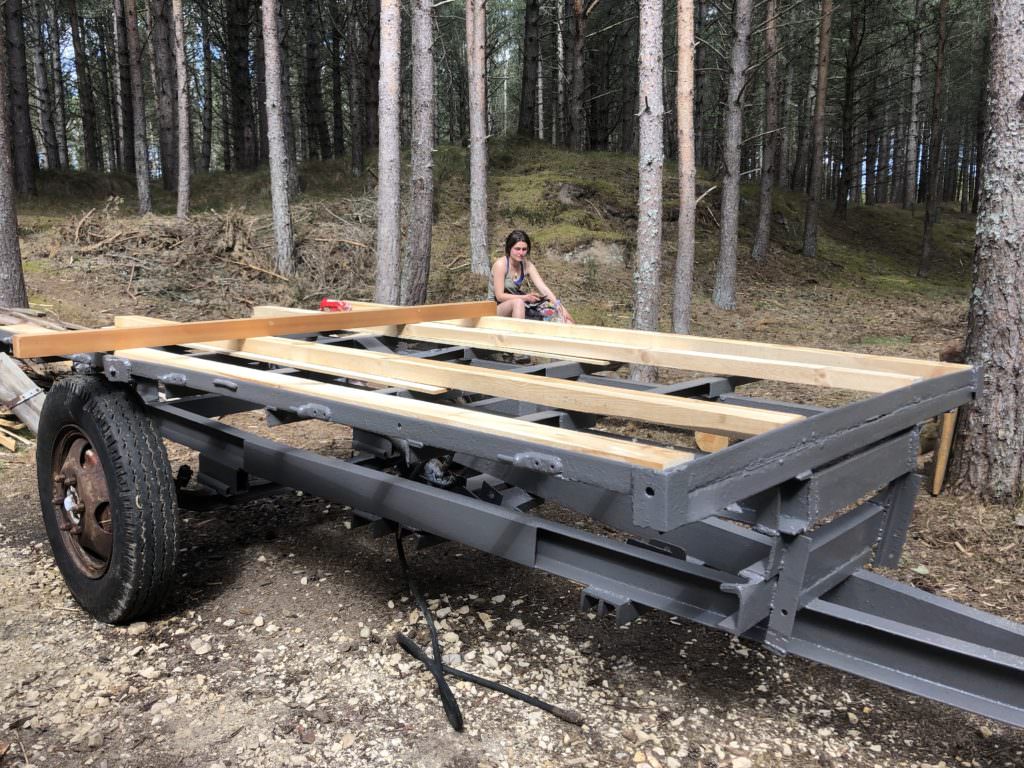 We've taken the chassis of the old tractor trailer, treated the rust and painted it and the hut will sit on top. Again we are using our own timber and of course the reclaimed chassis. ( which, incidentally is already recycled from a 1940's Albion lorry).
It's been so good to have the facilities of the new Hub. Efficient storage, electricity and working space, not to mention a kettle. We have had enormous help from a good number of hard working volunteers. Every input, whether  a couple of hours or more has been/is  valuable. It doesn't matter if it's stripping bark from logs or digging holes, nailing planks or measuring and marking, pondering a problem or washing the teacups, words of advice, criticism or encouragement. They're all part of community involvement and are valued.
George Paul
FHT Long term committed volunteer