Hello I'm Janet.
I first came to Findhorn in 1979 while on a camping trip to Scotland. This was followed by attending Experience Week in 1981 and regular but infrequent visits since then. I was taken with the connection to nature at Findhorn that I hadn't met elsewhere. It became my life-long spiritual home. I almost came to live here, taking huge risks with my career to follow what I really wanted to do in pursuing my interest in working with children, with always an idea that if it didn't work out I would live at Findhorn. It did work out, and I worked as Director of a Child Psychotherapy training school until my retirement at the end of 2019. Attuning to the essence of my work, as I had learned to do at Findhorn, was a daily practice. 
I came to the 2019 Climate Change and Consciousness conference at Findhorn and at that time also became the owner of a caravan at Findhorn Sands. The pull to do this was one of the strongest I've felt in my life.
Lockdown prevented me from visiting the caravan much in the first year and I enriched my love of nature by joining the Natural History Society of Northumbria, a local organisation to my hometown Newcastle upon Tyne, and signing up for an online class in botanical drawing.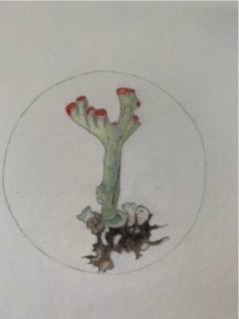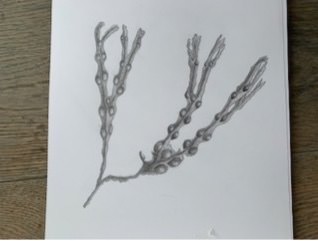 Since then the Hinterland has offered me many opportunities to practice my emerging skills. I have collected and drawn specimens of lichen, aided and abetted by the very knowledgeable Heather Paul, and seaweed, rowan and wild rose. I hope these drawings inspire others to do the same. Experiencing a close connection with nature is so much more important than the end result.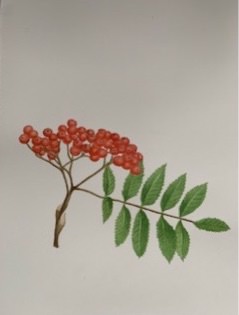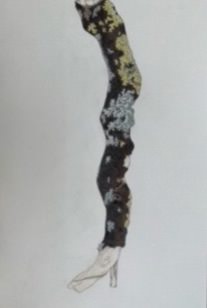 Janet Shaw